Our Mission
Together we defend our region's birds, unique biodiversity, and threatened habitats through advocacy, education, and restoration.
Our Vision
We envision a region in which people and nature are interconnected and thriving, where diverse communities find common ground to prioritize and respond to the climate crisis and other urgent threats to birds and the natural world, and give shape to an enduring culture of conservation and sustainability.
Five strategies support our vision to foster the growth of an enlightened, supportive, civically engaged populace: 
Engage new and diverse audiences, including a special focus on families and youth.

Provide experiences in nature that are educational, inspirational, restorative, and that strengthen the SDAS community of members, volunteers, donors, and partners.

Engage in direct conservation actions to preserve and improve habitat for wildlife, with a special focus on birds.

Influence public, corporate, and personal decisions to better protect and enhance the natural world.

Understand and leverage our unique brand and tell our story in a compelling fashion to inspire more people to rally to our mission.
Who We Are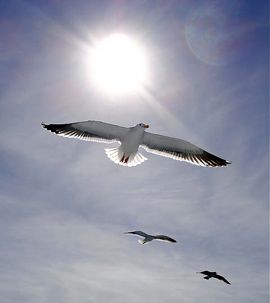 San Diego Audubon is a chapter of the National Audubon Society, an organization founded in 1905 to stop the slaughter of wild birds for their feathers. The early Audubon Society engineered a series of legal victories, culminating in the Migratory Bird Act of 1913 that halted the plume trade and rescued many of the most beautiful birds we see today from the brink of extinction.
San Diego Audubon members are dedicated to protecting and appreciating our local wildlife and their habitats. From the tidal flats of the Tijuana estuary to the fir stands on the crest of Palomar…from the foggy sycamore and oak groves of the coastal canyons to the sun-parched Borrego badlands, we actively work to preserve San Diego's environment.
Originally founded in 1948, SDAS has served the region for over 70 years. We serve a diverse population, with community-based habitat restoration projects, environmental education programs, and recreational offerings in North County, Metro, East County, and South Bay communities. Programs include conservation, education, recreation, and sanctuary operations. If you would like to learn more about the history of SDAS, you can purchase a copy of our book, Service and Silverwood,  in our office, original edition by Mary Bryant Mosher, and second edition edited by Philip R. Pryde.
Many of our chapter's members are dedicated birders. Others just enjoy viewing the birds they see in their yards and at their feeders. We are conservationists, hikers, birders, and educators. And we share our experiences and values with others through a variety of nature-oriented programs.
---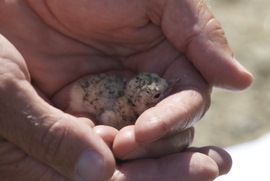 What We Do
San Diego Audubon leads the way in fostering knowledge and appreciation of the natural world and seeks to become an even more significant resource for our communities through our education, environmental recreation, and numerous conservation programs. San Diego County has more animals and plants on the endangered species list than any other county in the U.S. This is one of the many indications of the threats faced by our region. And yet our focus is one of hope and enthusiasm – we believe we can make a positive difference for the future of our wild places and the creatures that live there.
Members of San Diego Audubon join in dozens of birding trips each year, participate in hands-on habitat restoration projects, work directly to protect endangered species such as the California Least Tern, and explore our two wildlife preserves. We are happy to connect with you, answer questions and help you connect with the programs you are most interested in. Each year, we provide thousands of student visits to nature through our education program, and many volunteer at our habitat restoration work parties.