San Diego Audubon needs your help to protect the endangered Ridgway's Rail.
The Light-footed Ridgway's Rail is endangered at the federal and state level because these birds rely on southern California's coastal salt marshes, most of which have been filled in, modified, or are too small to support a resilient population. 
We are currently advocating for more wetlands through our ReWild Mission Bay effort, along with our Coalition of community partners. In partnership with the UC San Diego Natural Reserve System, we are also piloting a monitoring program for the Ridgway's Rail population in Kendall-Frost Marsh using nest platform live-streaming cameras. 
San Diego Audubon's overarching project goal is to monitor this declining endangered species, restore their habitats, and provide a safe sanctuary to ensure their survival.                        
You can make a donation by clicking above or by mailing a check to: San Diego Audubon Society, 4010 Morena Blvd. Ste 100, San Diego, CA, 92117. 
We hope you'll consider supporting Ridgway's Rail conservation through a gift to San Diego Audubon today. Any donation amount makes a difference! Thank you in advance for supporting San Diego Audubon, and for committing to a brighter future for the Ridgway's Rail and other wildlife.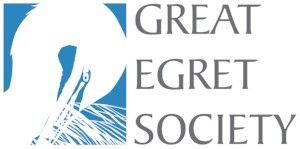 Gifts of $1,000 or more qualify for your inclusion in our Great Egret Society.
The San Diego Audubon Society is a tax-exempt organization under section 501(c)3 of the Internal Revenue Code. Our Federal Tax ID is 95-6100273.