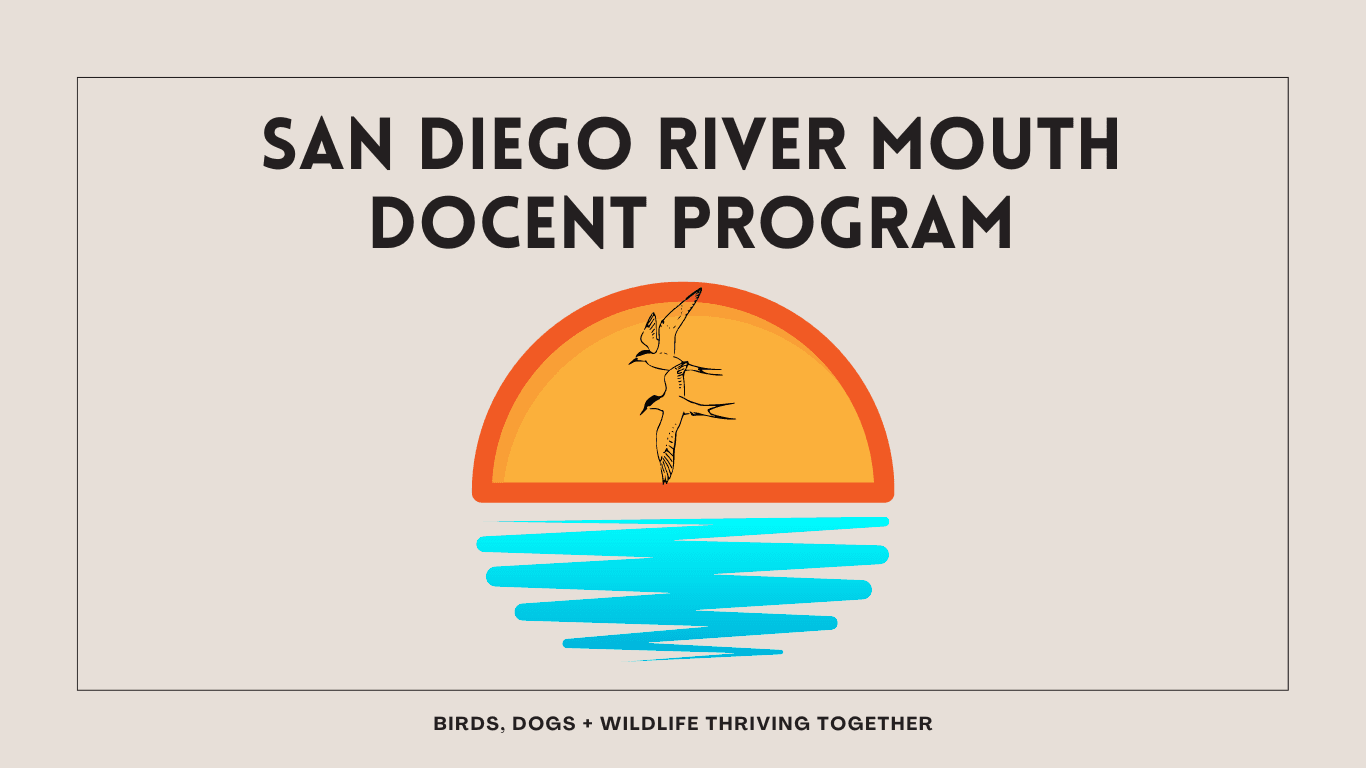 San Diego Audubon's Docent Training Program is aimed at supporting volunteers to educate the Ocean Beach community and enhance the appreciation of the habitat surrounding the San Diego River Mouth. Docents will share their love of nature, inform the community about upcoming projects to help protect endangered wildlife, and deepen the understanding of the species that call this place home.
We are currently seeking our first group of San Diego River Mouth Docents!
No previous experience is required, all educational materials will be provided. If you are interested in more information or would like to participate in the program, please contact our Conservation Coordinator, Coral Weaver, at weaver@sandiegoaudubon.org
Help birds, dogs and people thrive together

The docent program will take place year round during Thursdays and Sundays focusing on the sensitive habitat adjacent to the dog beach in Ocean Beach, San Diego. Docents sign up in pairs to volunteer for 2-4 hour shifts. The first training will occur on December 15th at 3 PM. Training will consist of 3 hours, with an overview of San Diego Audubon, everything you need to know about the San Diego River Mouth and how to access our educational materials.