San Diego Bird Festival 2023
San Diego Bird Festival 2023 image gallery
Join us for the 2023 San Diego Bird Festival! 
Feb 22-26, 2023
Celebrate the wild birds and habitats of San Diego with us. The festivities will take place at Marina Village Conference Center.
Our field trips will reach every corner of the county. Festival registration is $35 per person, which gains you access to many included social events. Field trips and programs are available at additional cost.
SDAS Member Registration will open in October 2022.
Open Registration will begin in November 2022.
Photo credits: Elegant Tern by Yibo Guo, White-tailed Kite by Jenna Asperslag, Cassin's Kingbird by Cheryl Old, Burrowing Owl by Ilene Klein
The Festival Hotel is the Dana Resort on Mission Bay.  An advance deposit or credit card guarantee for the first night's room and tax is due by Monday, January 16 2023. Individuals must identify themselves as part of San Diego Bird Festival 2023 at the time of making reservations in order to be eligible for the special group rate of $145 per night (no resort fee, no parking fee). Please call toll-free (800)345-9995 or local (619)-222-6440 to make reservations or use the provided online booking link (option is available for group of 25+ room nights on peak).
Please consider your impact on birds and their habitats when you go birding. Ethical Birding Guidelines
For more information contact us.
Latest News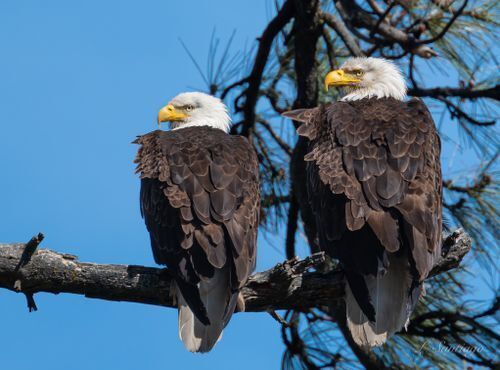 Are you interested in helping us put on our 2023 San Diego Bird Festival event?
Every February, hundreds of birders from around the country come to San Diego to celebrate our birds, and we give them one heck of a party. Now is the time we start planning. Here are some specific needs we have on our planning committee:
Birding Team - Ensuring our field trips are interesting, well-structured and staffed, setting up the tracking systems (Tallyboard and eBird), and making sure people get on the right bus.
Exhibit Hall Team - working with the venue, setup team, and exhibitors to ensure that they have everything they need prior to and during the event. 
Silent Auction Team - securing and displaying cool items for our silent auction, and helping people check out smoothly
Big Sit and Estuary Walk Team - coordinating free, drop-in birding events at Marina Village
AV and Technology Team - coordinating computer, wifi and projection needs during the festival, using existing equipment and obtaining rentals as necessary
Hospitality Team - ensuring festival food service and refrigeration is set up smoothly,  coordinating greeters, ticket takers, and other smiling happy volunteers.
Red Bird Bookstore Team - setting up the Red Bird Bookstore, ensuring we have quality items in the store (mostly through partnerships and obtaining used book donations), and recruiting volunteers to run the store during the festival
Programs Team - seeking and coordinating classroom program and keynote program content for the festival
Communications Team - helping ensure the festival has a continuous and engaging presence in several media outlets including social media, print advertising and other forms as they emerge
Cleanup Crew - At the end of the festival, everyone is happy but exhausted. We like to bring in fresh folks to deal with the teardown and putting away. This team coordinates the effort and recruits the volunteers.
Planning meetings occur once a month until the festival.  Please contact us to get involved.
---
Bike Rentals at San Diego Bird Festival
Here's something new! We'll have some bicycles available to rent, with help from Hannah and Erik Go Birding!  Bikes will be available on Festival Thursday through Festival Saturday from 1 pm to 5:30 pm.  Fill out a rental agreement and pay in the Nautical room, and take your rental ticket to the Hannah and Erik Go Birding booth in the exhibit hall. Cycling is a great way to experience Mission Bay, and our rates are much better than what you'll be charged by local businesses in the area. More details will be available closer to the festival.