San Diego Audubon's Advocate Training Program is aimed at supporting volunteers and Conservation Committee members in their attempts to advocate for birds, other wildlife and their habitats. The program entails six free training sessions, which cover skills such as reviewing environmental documents, understanding the legal mechanisms of conservation in our area, and engaging with elected officials. From there, Advocates pick an issue or campaign of their choice, and form a team focused on taking meaningful action on that issue.
2020 Audubon Advocate Program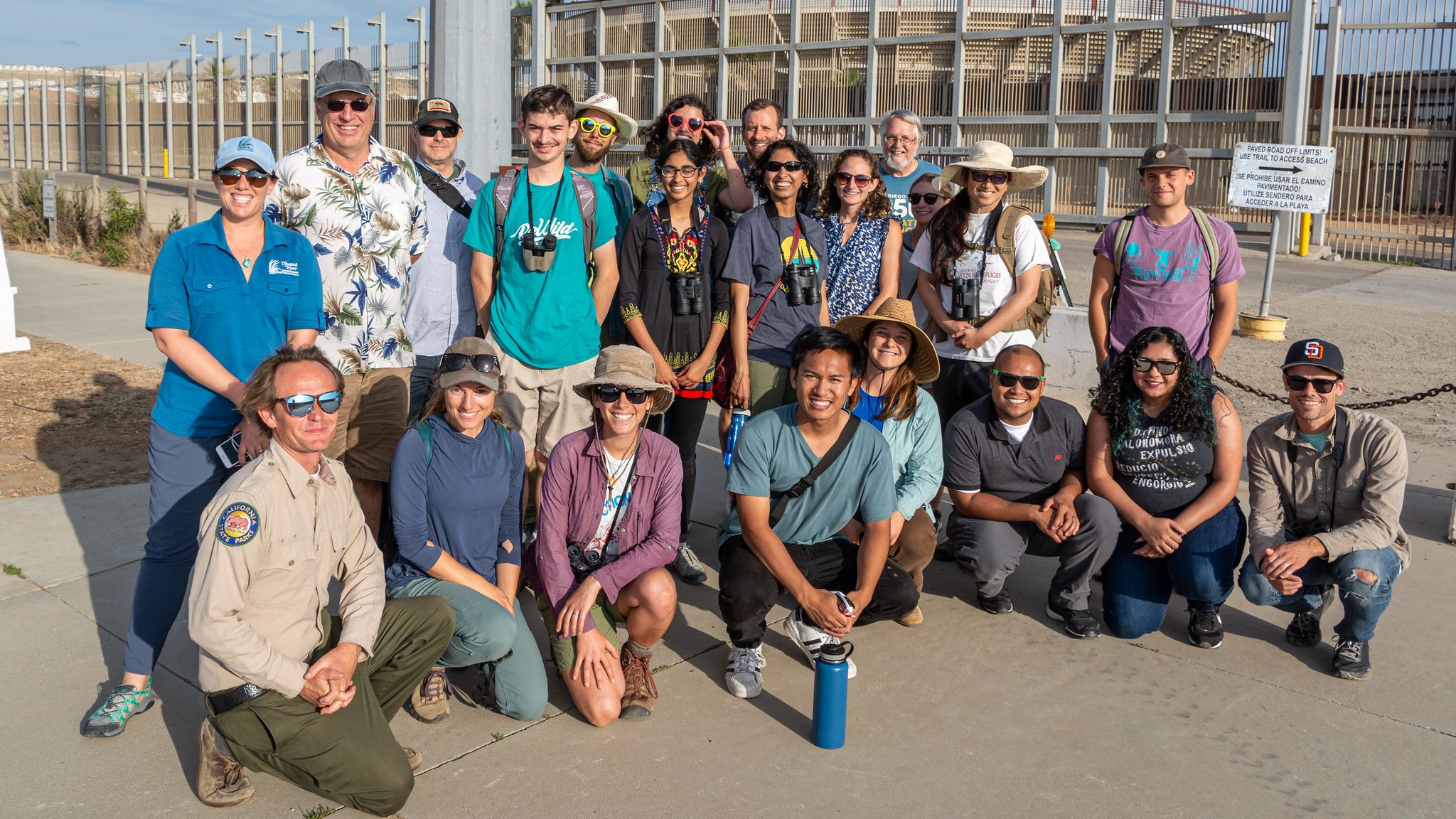 The 2020 Audubon Advocate program runs from late May through mid-September, with the following trainings taking place:
May: Introduction To Advocacy by Bridget Gramme, Esq. Administrative Director at Center for Public Interest Law, and Jeff Unsicker, Professor Emeritus and Senior Lecturer at USD School of Law; Nuts And Bolts of the Program: Overview of the Conservation Committee and San Diego Audubon Society, Conservation Topics and Discussion. Advocates will also pick their advocacy topic and action group.
June: How to Plan and Win an Advocacy Campaign by Marisa Vertrees, National Audubon Campaigns Manager.
July: Issues and Processes That Engage Diverse Environmental Communities by Carolina Martinez, Policy Director with the Environmental Health Coaltion; The California Environmental Quality Act and How to Use It by Jim Peugh, Conservation Chair and Boardmember, San Diego Audubon Society.
July: How To Talk With Elected Officials by Joyce Lane, Co-Chair with the Public Policy Team of SanDiego350.
August: Field Trip to a Biodiversity Hot spot: trip to the Tijuana River Estuary. 
September: Participate in the Environmental Leadership Summit.
Applications were due by May 20th and are no longer being accepted, but stay tuned for updates about this year's accomplishments!
Questions can be sent to flaherty@sandiegoaudubon.org.
Synopsis of 2019 program
The 2019 session of this program was completed in mid-September, and was very successful. Seventeen advocates participated in trainings on regional conservation planning and the California Environmental Quality Act (CEQA), dove into conversations regarding engaging with elected officials and working with environmental justice organizations to increase the effectiveness and inclusivity of the broader conservation movement, and took part in a field trip to the Tijuana River Estuary.
Four groups were created, each of which had a focused project to work on: 
ReWild Mission Bay: Aimed at supporting the ReWild Mission Bay project, advocates in this group attended City Council meetings and ReWild rallies, and are in the process of updating the water quality section on the Mission Bay Wikipedia page.
Plants for Birds: Aimed at raising awareness about the importance of native plant species in reducing watering costs and improving habitat for birds and other wildlife, advocates in this group broke ground on a native plant garden on the Mesa College campus. 
Salton Sea: Aimed at supporting the vital and declining resource that is the Salton Sea, advocates in this group are working on a project to compare and contrast Salton Sea avifauna to coastal San Diego birds in order to highlight the irreplaceable nature of this regional water source. 
Restoring the Tijuana River Valley: Aimed at supporting conservation efforts in the Tijuana River Valley, advocates in this group met with elected officials, partnered on the Tijuana River National Estuarine Research Reserve's Tijuana River Action Month, and collaborated with WILDCoast on advocating for the proper allocation of funds for a sewage treatment plant at the U.S.-Mexico Border. 
Climate Change Communications: Aimed at exploring the disparity between climate science and climate messaging, advocates in this group are working to climate change messaging within our Education programs. 
Read interviews from several of our advocates in this edition of Sketches.