Native Plants: A Win-Win For Birds And People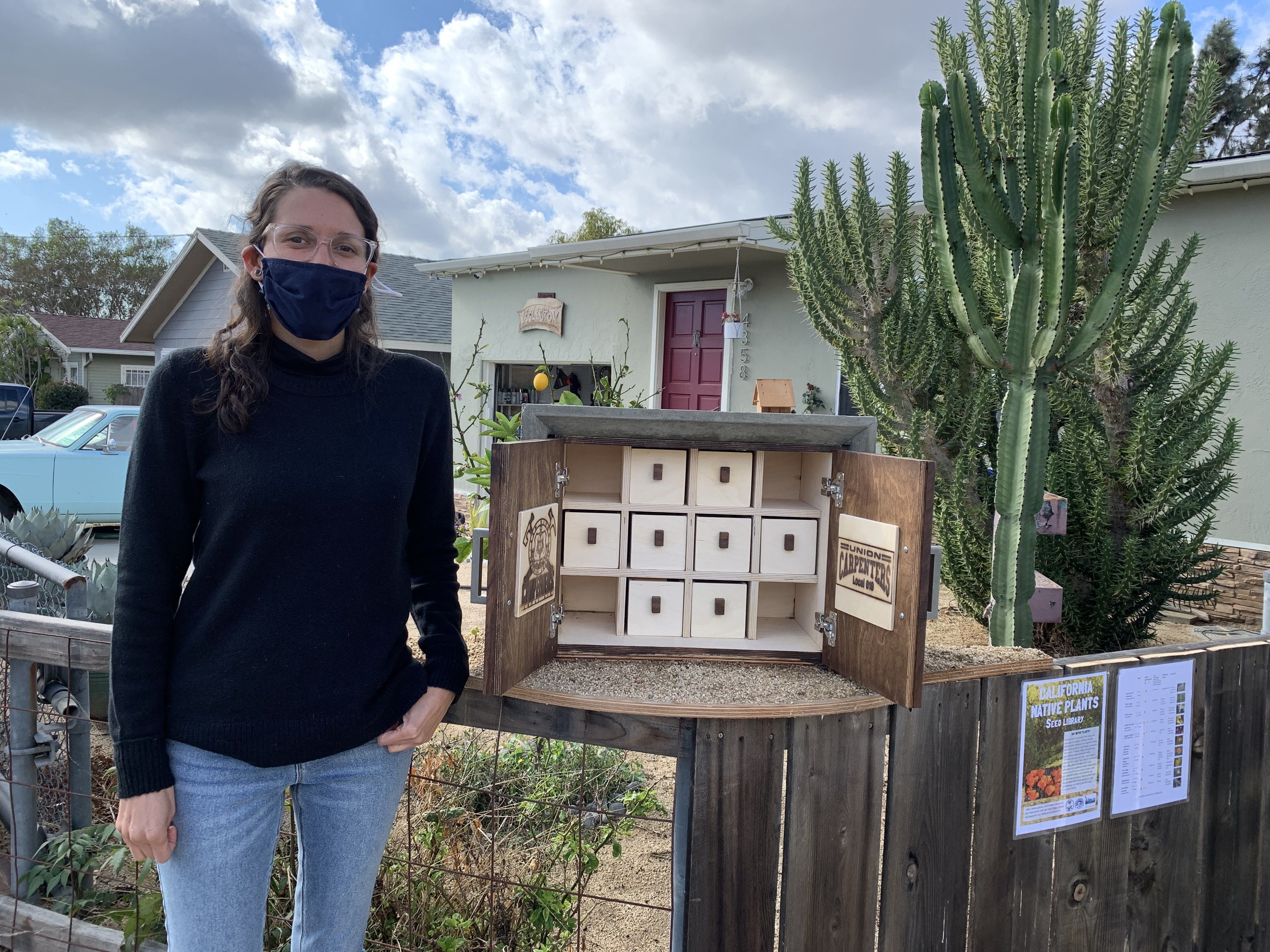 Native plants improve habitat for birds and other pollinators, reduce water consumption, and are a fun and easy way to attract more wildlife to your yard. Our Advocates are working to install native seed lending libraries around the City, and they are putting together a tool kit for you to do the same in your community.
Make Your Own Native Seed Library!
Choose an appropriate location

The first thing to decide is where you want to install your native seed library. Zoning regulations can vary per city, so we recommend you to check that no additional permits are required. Additionally,  if you live in a community with a Homeowners Association you will want to get their approval first.
Choose a location that is accessible to the public, easily viewable, and with a decent amount of foot traffic. Remember that this is a community project and the more people that can access the seeds the better!
Avoid locations that are too hot or too humid. Seeds can rot or spoil if they are left under those conditions.

Build your library

This is the step where you get to be creative! You can build your own library with materials you have at home, maybe an old surfboard, an old dresser or a small cabinet.
But what if you don't want to build it yourself? Then you can either contact your local carpenter, handyman or you can buy it at a store. Just make sure that the infrastructure you choose is waterproof and protects the seeds from the sun. One way to prevent excess moisture inside your library is to add a few packets of silica gel!

Get your starter kit

Reach out to our conservation staff for your starter kit.
Be sure to include: address of the library, picture, name and contact information of the person responsible for the library.
In your starter kit you will find: 

20 packets of native seeds
Labels
Brochures and other literature
Poster
Out of season sign
List of vendors where you can buy more seeds if needed
Information on how to collect seeds to restock your library

 

Spread the word

Fill your library with seeds and let the gardening begin! If your neighborhood has an association let them know about this cool project so they can enjoy the benefits native plants bring to our gardens. You may also want to post about it on NextDoor, or share it on a local Facebook group.
Follow @sandiegoaudubon, @sdcanyonlands and @cnpssd on Instagram to share pictures of your plants using the hashtag #sdasseedlibrary.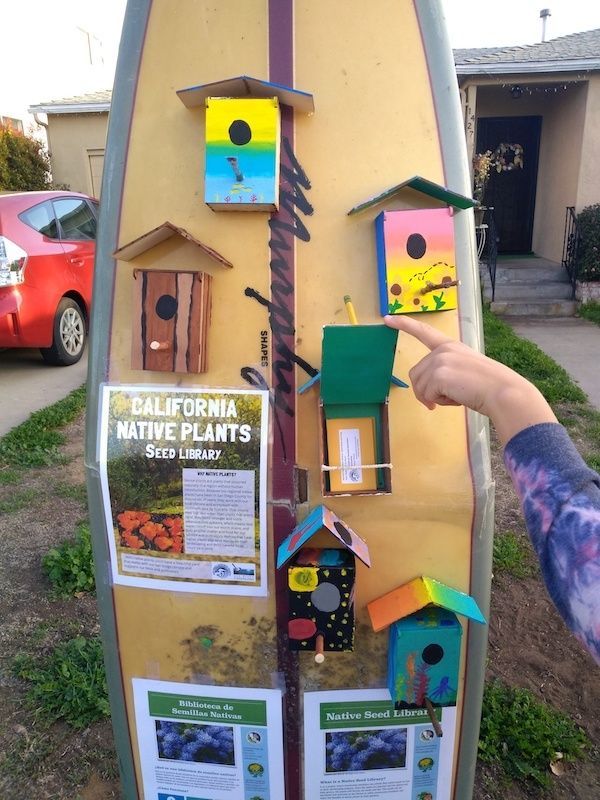 Additional resources
The California Native Plant Society's Calscape app is a helpful tool for figuring out which plant species would suit your yard, and many local nurseries stock native seeds, including Moosa Creek, City Farmer's Nursery, Native West, or Anderson's la Costa.
Find out more about the benefits for birds with National Audubon's Plants for Birds program.