September, 2021: Manzanita Canyon
Explore Manzanita Canyon, a beautiful canyon full of native plants and wildlife that runs through the heart of City Heights. Enter from the canyon top, and you'll walk right past our first native seed library, built and stocked with free native seeds six months ago. You might spot a Nuttall's Woodpecker, CA Scrub-Jay, or Bewick's Wren, so keep your eyes peeled!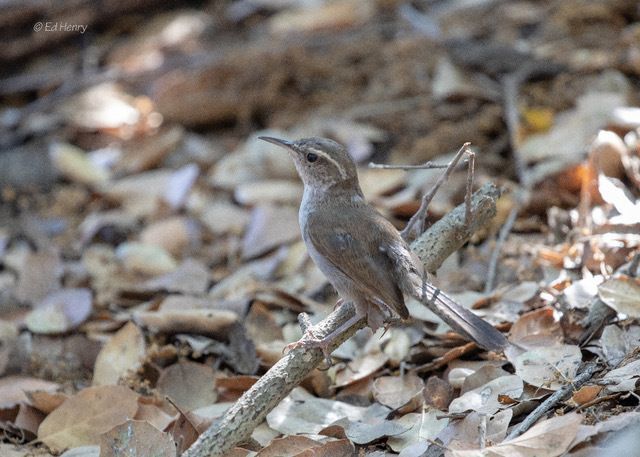 Bird Together, While Apart
Each month, we will highlight a birding location in San Diego County, and ask our supporters to get out there (safely, while following social distancing protocols) and record as many species as they can using eBird. Many of these locations are in areas where we are actively carrying out restoration work or have other conservation concerns that we are tracking. By recording bird sightings in these areas, you are helping us gather more information about the species that frequent these areas. Students in the San Diego City College Audubon Campus Chapter will also use these data points in their research projects.
Getting Started with eBird
You will need an active eBird account - sign up here.
There are two ways to record birds in the field - eBird Mobile or via the website.
Create a personal list in the hotspot location using the instructions above, and then share to "SDASBirdingHotspot."
See below for step-by-step instructions:
Need more help? Take the eBird Essentials course for free here, and check out this short video with a step-by-step guide on how to report your bird sightings on eBird, in English, Spanish and now in Mandarin.
Spread the word!
Submit your photos to our staff at conservation@sandiegoaudubon.org, and use the hashtags #SDAudubon and #BirdingHotspot on your social media posts. You can also tag our Instagram page.
Past Birding Hotspots