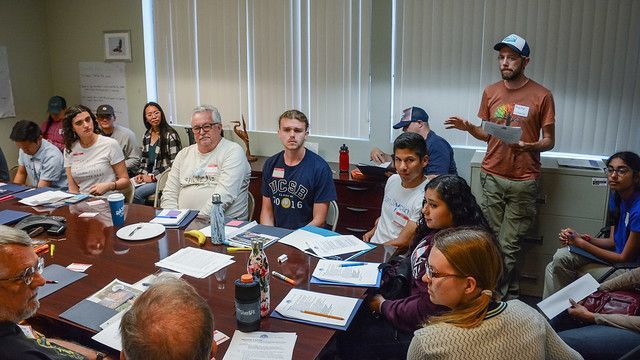 Community Led Advocacy
The SDAS Conservation Committee is an active group of volunteers who are involved in taking action on many local, state, or federal issues that affect our wildlife communities including wind energy, wetland protection, climate change, wastewater/stormwater issues, and urban habitat protection. Committee members write comment letters on environmental documents, speak at City Council hearings, provide advice and/or support on policy issues, and more.
This group meets virtually on Zoom on the fourth Tuesday of the month from 6:30 – 8:30pm. The meetings are open to the public and are a great way to gain valuable insight into bigger-picture issues impacting our region. Contact conservation@sandiegoaudubon.org for the Zoom link, more information and to get involved!