Travis Kemnitz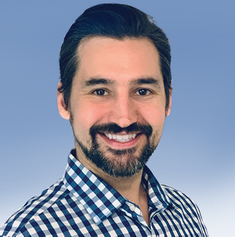 Serving as Executive Director for San Diego Audubon since 2020, Travis leads a team of ecologists, conservationists, land managers, and outdoor educators who deliver innovative, award-winning programs in the areas of outdoor nature education, community-based habitat restoration, endangered species recovery, and community science. Travis comes to us from the Ocean Discovery Institute, where he was highly thought of as an inspired leader, educator, and environmental champion. Throughout his twenty years of service, he has addressed inequities in access to science, conservation education and careers for underserved youth.
Travis comes with a skill set very well matched to the needs of the position, with strong experience in nonprofit business operations and board development, and with impressive credentials in fundraising, human resources, and program visioning. He shares our emerging focus on diversity/equity/inclusion initiatives. He is a RISE San Diego Urban Leadership Fellows alumnus and holds a B.A. in Environmental Studies from the University of San Diego.
Contact Travis at kemnitz AT sandiegoaudubon.org or (858) 273 7800 ext 102.