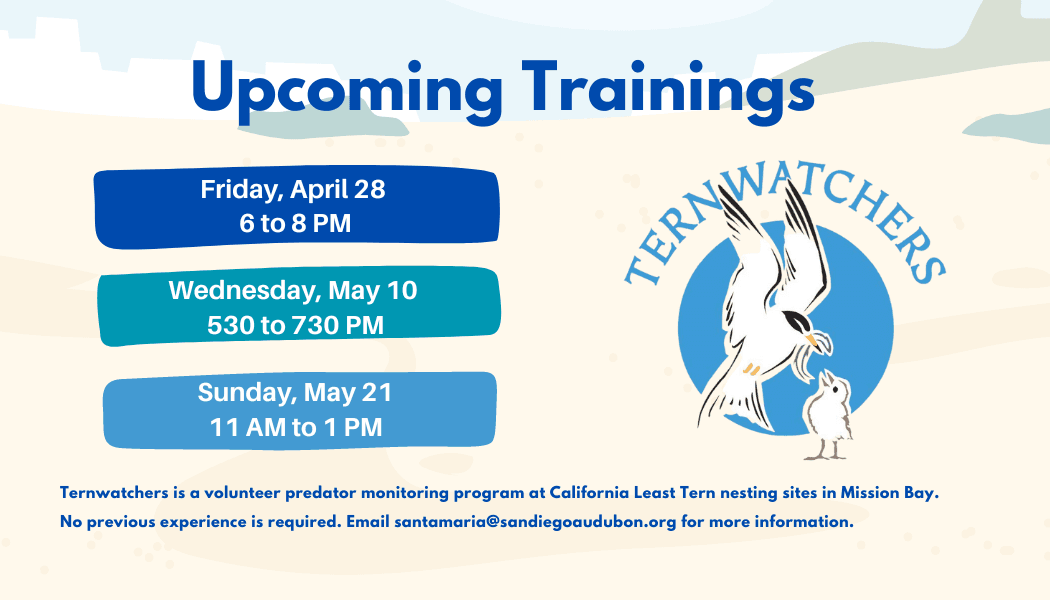 Ternwatchers is our volunteer predator-monitoring program at the CA Least Tern nesting sites in Mission Bay. These dedicated community scientists undergo a one-evening training session at the SDAS office, after which they conduct 2 – 4 hour monitoring shifts (according to their own schedule) to monitor the nesting sites for predators in an active effort to give Least Terns the best rates of survivability possible.
Ternwatcher training sessions are held from mid-April through late May and the program concludes at the end of September, covering the entire duration of the nesting season.
Upcoming training dates:
Friday, April 28th 6 - 8 PM
Wednesday, May 10th 530 - 730 PM
Sunday May 21st 11 AM - 1 PM
Volunteer commitments are flexible and no previous experience is required. Email our Conservation Manager, Cristina Santa Maria, at santamaria@sandiegoaudubon.org to find out more or sign up for one of the training sessions.