Habitat Restoration Events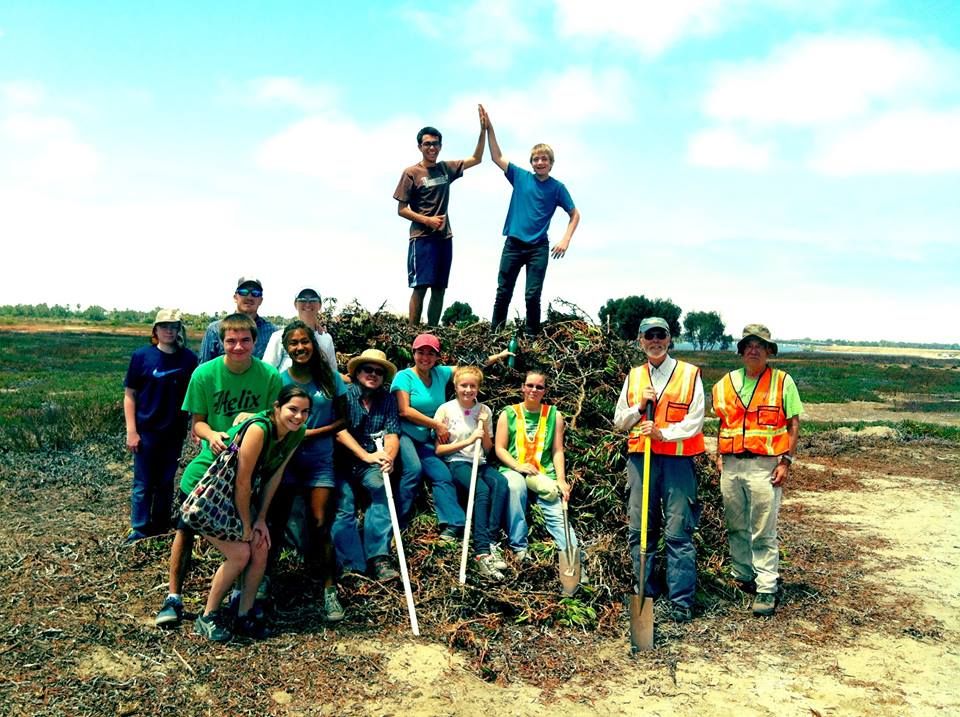 At these work parties, held throughout the year but concentrated during our field season in January through April, volunteers help restore coastal dune habitat by removing invasive plants, replanting native plants, and conducting other land management activities (putting out protective structures for chicks, mending fences, etc.). No experience is required and these events are open to the public. This is a great way to get a taste for the work that we do to protect endangered species in Mission Bay!
---
Our in-person work events are currently on hiatus, but we hope to resume them soon. Add yourself to our monthly mailing list to be the first to know when these start back up.