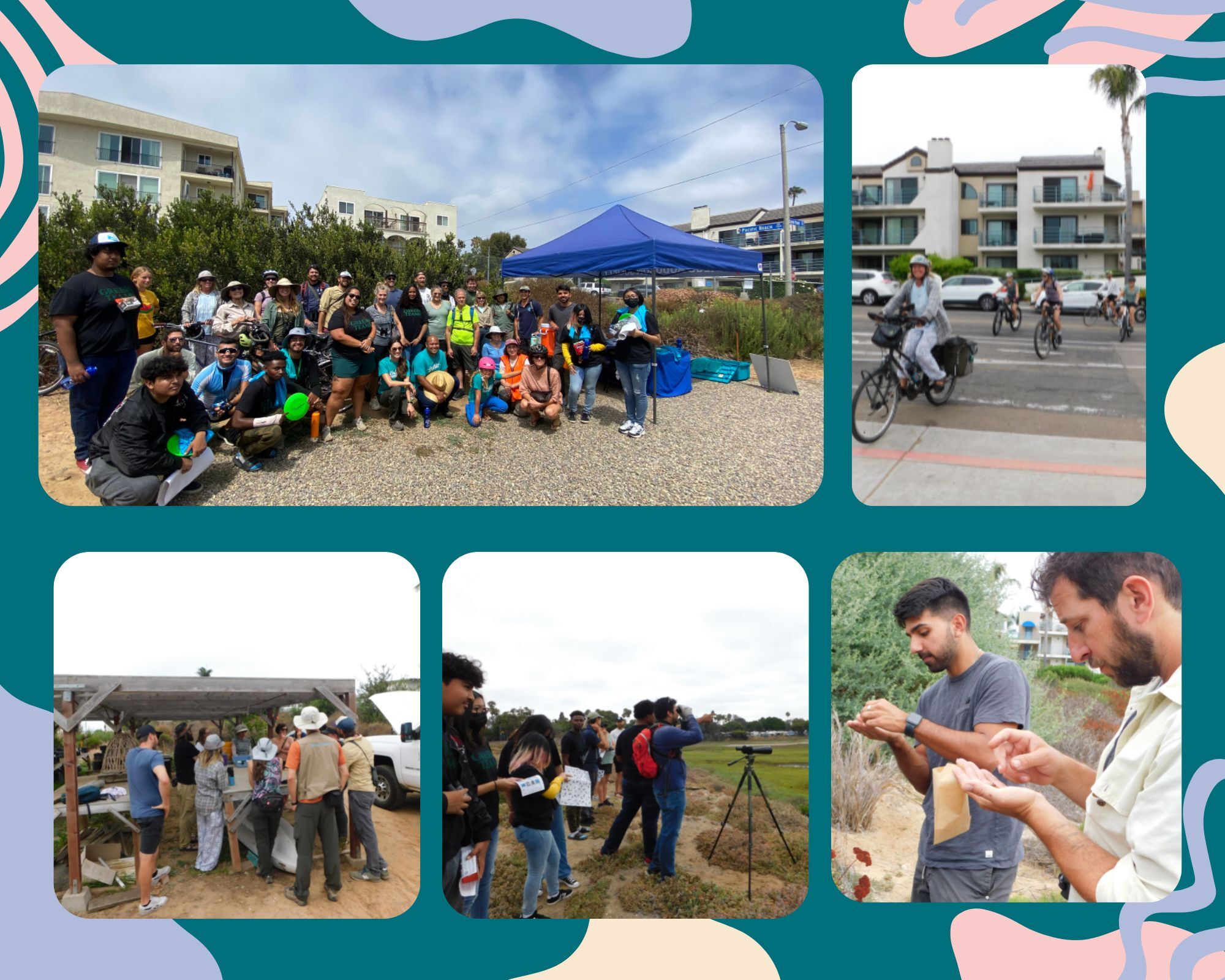 Earlier this month, San Diego Audubon Society participated our third annual celebration of Latino Conservation Week at two back-to-back events!
We kicked off the week-long celebration with an event at Otay Valley Regional Park, in which participants maintained native plants and picked up trash, and wrote thank you letters to the cities that have recently passed proclamations in support of native plants. Jorge Ayon from the San Diego National Wildlife Refuge Complex led a very informative bird watching walk in Spanish. Participants also received swag like water bottles, SD Audubon shirts, a free pair of binoculars, and a copy of our new local Spanish bird guide.
Our second event was held at our beloved Kendall-Frost Marsh. Participants were encouraged to reach the event via public transit, and many rode their bikes from the nearby Balboa transit stop. They even birded by bike, thanks to the efforts of volunteers with Bike SD. After arriving at the marsh, participants carried out fish seining, water quality testing with San Diego Coastkeeper, and helped to collect native seeds to include in our local Native Seed Libraries.
Thank you to all of our partners that made this happen, and to the volunteers who showed up and made these events so special. We are so grateful to be able to highlight the important role that members of the Latinx community make in the field of environmental stewardship, and we value the opportunity to increase access to Spanish speaking birders!