The 2024 San Diego Bird Festival will take place Feb 21-25, 2024
Check out this spreadsheet for registration planning! This sheet (which is not a registration form) contains the entire festival program as of 10/24/2023, in spreadsheet format.  Also take a look at our Registration info page for more information on how to register. 

Wondering where you can stay? Check out these options: Lodging at the San Diego Bird Festival
Click here for a list of species seen in the full festival in 2023.
Registration is now open!

We are pleased to announce our keynote speakers for 2024!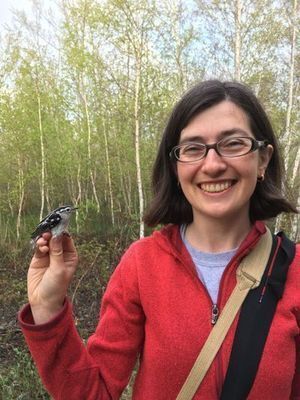 Wednesday, February 21
Julia Zarankin
Ms. Zarankin is a Toronto-based award-winning writer, cultural tour guide and lecturer. Her memoir, Field Notes from an Unintentional Birder, is a Canadian bestseller and her writing has been featured in Audubon, Birding Magazine, Canadian Geographic, The Walrus, and The Globe and Mail. When not hanging out with a spotting scope at sewage lagoons in hopes of getting a better handle on shorebirds, Julia lectures to lifelong learners in and around Toronto. 
Seeing the World with Wonder: How Birding Makes Us Better People
The practice of birding isn't just about seeing as many birds as possible. In fact, birding has a great deal to teach us about how to live a good life and how to be a better human being. Not only did birding help Julia feel more present, but it also taught her how to see the world with more nuance and empathy.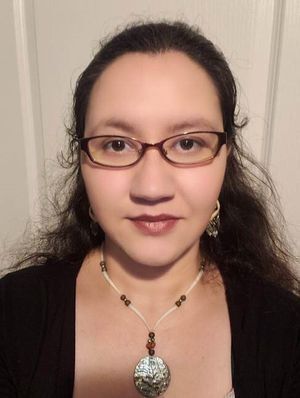 Thursday February 22
Tiana Williams-Claussen
Tiana Williams-Claussen is a member of the Yurok Tribe and was raised in Klamath, CA on the Yurok Reservation. She received her BA in Biochemical Sciences from Harvard University and returned to serve her tribe. She is currently pursuing a Master of Sciences in Natural Resources from California Polytechnic State University, Humboldt, and serves as the Yurok Tribe Wildlife Department Director. Her team's work includes the reintroduction of California Condors to Yurok country, integrating traditional knowledge from the Yurok community into government wildlife management practices. Her native upbringing and formal education allow her to bridge the gap between traditional understandings of the world, and those rooted in Western-science, supporting a cohesive, well-informed approach to ecosystem management.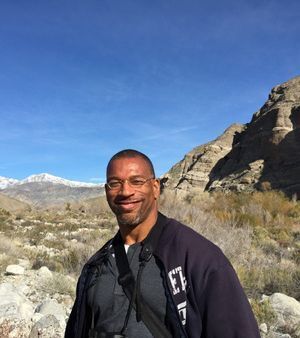 Friday, February 23
Christian Cooper
Christian Cooper is a NY Times best-selling author, with his debut memoir, Better Living Through Birding. He is also the Host and a Consulting Producer for National Geographic's hit series: Extraordinary Birder with Christian Cooper. Practically born with a pair of binoculars in his hands, he served as president of the Harvard Ornithological Club in his college days; currently as a vice president of New York City Audubon he advocates for greater, safer access to green spaces for all, with a focus on outreach to youth in underserved communities. A longtime activist on issues of racial justice and LGBTQ equality, Christian combined his passions in the BLM graphic short story "It's a Bird" from DC Comics, and he continues to seek synergy at the intersections of storytelling, progressivism, and environmentalism. 

Choose from daily Birding the Border, 100 or More, Mountain Foothill trips. We'll also have trips to North County Hot Spots, Rancho Jamul, a trip to Camp Pendleton, and a Grebes and Wine trip. These trips include transportation and lunch.

These field trips do not include transportation. Meet us in the field for a great birding experience! We'll have daily Dances with Grebes trips to see the courtship behavior of Western and Clark's Grebes, hands-on Digiscoping walks with Swarovski Optik, explore our coastline in Rocky Shores and San Elijo Lagoon, or try Birding by Bike. Finish your birding day with a daily walk by the San Diego River Mouth.

We are scheduling daily kayak trips in South Bay, two Mission Bay kayak trips, and three Pelagic Trips.  All boat trips are subject to changing weather conditions. Alternative activities, exchanges and refunds are available if weather conditions prompt cancellation.

Uncommon Saloon, sponsored by Vortex Optics, is open from 3-6 in the Exhibit hall Weds-Saturday. Saturday night, join us for trivia and drinks at a local pub. Or do a bird puzzle with us in the dockside room.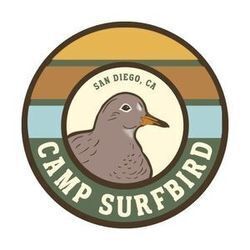 Camp Surfbird is a new, unique overnight camp experience designed specifically for youth ages 13-17 to enjoy the San Diego Bird Festival to the fullest. Working together, San Diego Audubon and the American Birding Association have planned an unforgettable weekend for young birders to gather and explore the region with like-minded peers. Campers will be participating in chaperoned festival activities and experiences just for them. Base camp is located at the YMCA Camp Surf in Imperial Beach, CA.
During our weekend together, campers will expand upon their birding skills, learn about the natural history of coastal California, meet other young people with similar interests, explore careers and opportunities in ornithology, research, and conservation while networking with leaders in the field.
Includes:
Lodging for 2 nights at Camp Surf, located in Imperial Beach
Daily transportation to and from Marina Village for festival activities
Meals (breakfast, lunch and dinner)
2 full-day festival field trips (four to choose from)
Optional participation in keynote talks
Beach activities on evening of Feb 24
Not included:
Twin-sized sheets/bedding and towels
The meeting place for this activity is at Marina Village Conference Center. Campers will be transported to Camp Surf after the Keynote speaker. Campers traveling by air or train must be able to travel independently.
Camper packets will be sent on December 1, 2023 with full information regarding this experience.

What can we do to help birds?
Birds face so many challenges in our changing world. There are some things that you can do to make a difference for them!
Organizations like the American Bird Conservancy and Cornell Laboratory of Ornithology have determined that the top threats to birds include habitat loss and degradation, climate change, invasive species, collisions with glass, collisions with other man-made structures, and pesticides and other toxins. 
Good news! If we do some of these things in our home environments, we can make a difference for birds:
Protect birds from glass collisions
Say "no" to pesticides
Be a responsible pet owner
Take action for birds by commenting in public processes and voting
Create habitat on your property
Reduce, re-use, re-purpose, recycle
Buy shade grown coffees and chocolate
Stay informed
Donate to organizations that do these things.

The fair will feature local organizations and businesses that can help you help birds.  The activities will take place on Sunday, February 25, 2024 from 8:00 am - 2:00 pm at the Marina Village Conference Center - 1936 Quivira Way.
Exhibitor booths
Educational presentations
Build a Bluebird Nesting Box for the California Bluebird Recovery Project!
Build Native Seed Bombs with Wings for Change!
Come learn what you can do to help birds in our changing world!
Program schedule:
8:00 - 9:30 am TBA
8:30 - 10:00 am TBA
10:00 - 11:00 am TBA
10:30 - 11:30 am TBA
11:15 am - 12:15 pm TBA
11:45 am - 12:45 pm TBA
12:30 - 1:30 pm TBA
1:00 -2:00 pm TBA
Watch this space for updates!
The event is free, festival pass not required.  Sponsored by SDG&E

Join us for a four-day photography masterclass with Krisztina Scheeff or an epic birding tour of Southern California with Red Hill Birding to see all of the California bird species you can't see in San Diego.
Thank You to our Pink-footed Shearwater Sponsors
Thank you to our Pink-footed Shearwater Sponsors
Past Festivals
2023 San Diego Bird Festival  was Feb 22-26. We had a great time. Take a look at what we did!
Changes and cancelations
Do you need to make changes to your itinerary or cancel your reservation at the San Diego Bird Festival? Please contact us. 
The $35 Festival Pass fee is non-refundable.
Activity fees are fully refundable before January 1. 
After January 1 and before Feb 1, a portion of your activity fees are refundable.
After Feb 1, there are no refunds.
Overnight trips (Salton Sea, Camp Surfbird and Post-festival trips) are fully refundable before Dec 20, and partially refundable after Dec 20. After Feb 1, there are no refunds.
All festival activities are rain or shine. In the event that weather makes an activity too dangerous to proceed, the Festival may cancel that activity. You will be notified by email if the activity has been canceled. If you have not received an email telling you the activity is canceled, it has not been canceled. Participants are offered the opportunity to divert to an alternative activity, donate their activity fee, or receive a refund check. Refund checks may take up to 15 days to process.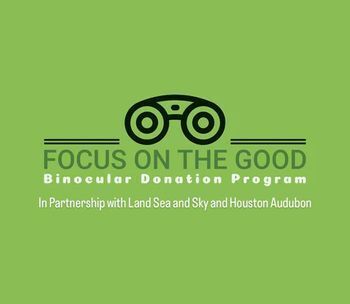 The "Focus on the Good" binocular program is a heartwarming initiative in partnership with Land Sea and Sky and Houston Audubon that collects donated binoculars and refurbishes them to their full potential.
These rejuvenated binoculars are then distributed to underprivileged individuals in the Houston area and guides in developing countries. By promoting ecotourism over deforestation, this program empowers local communities to appreciate and protect their natural habitats, fostering a sustainable approach to economic growth while preserving their environment. Through the gift of binoculars, these individuals can now witness the beauty of their surroundings up close and engage in ecotourism activities that benefit both them and the planet.
There will be a donation box at the Land Sea and Sky booth in the exhibit hall. Bring your donation and help Focus on the Good!