Partner Event: Every Day is Earth Day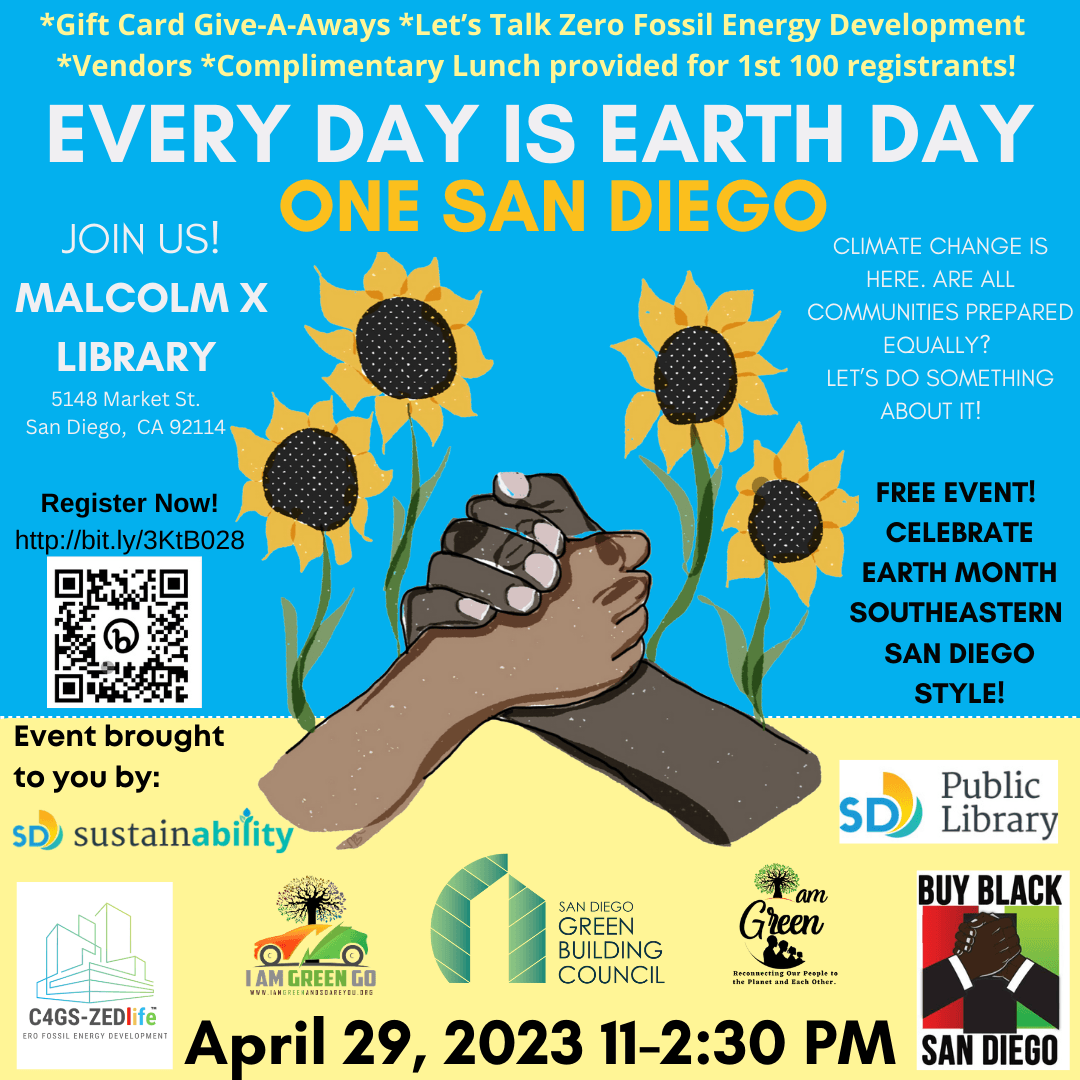 Climate Change is here. Are all communities prepared equally?
Participate in this FREE event to celebrate Earth Month Southeastern San Diego style!
San Diego Audubon Society will have a booth, ready to answer your questions and talk about our Native Seed Library program.
Register on eventbrite at the link below.