Birds, Bees, Flowers and Trees Celebration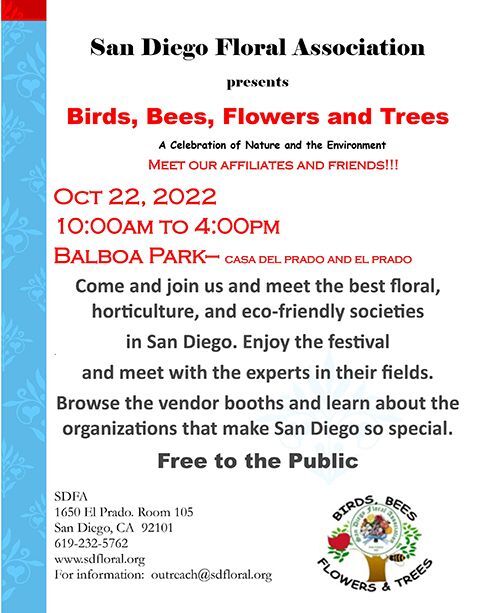 Birds, Bees, Flowers and Trees Celebration
Free to the Public
10:00am to 4:00pm
Come visit our outreach booth at this San Diego Floral Association festival to meet the best floral, horticulture, and eco-friendly societies in San Diego.
Enjoy the festival and meet with the experts in their fields.
Browse the vendor booths and learn about the organizations that make San Diego so special.