Native plants: a win-win for birds and people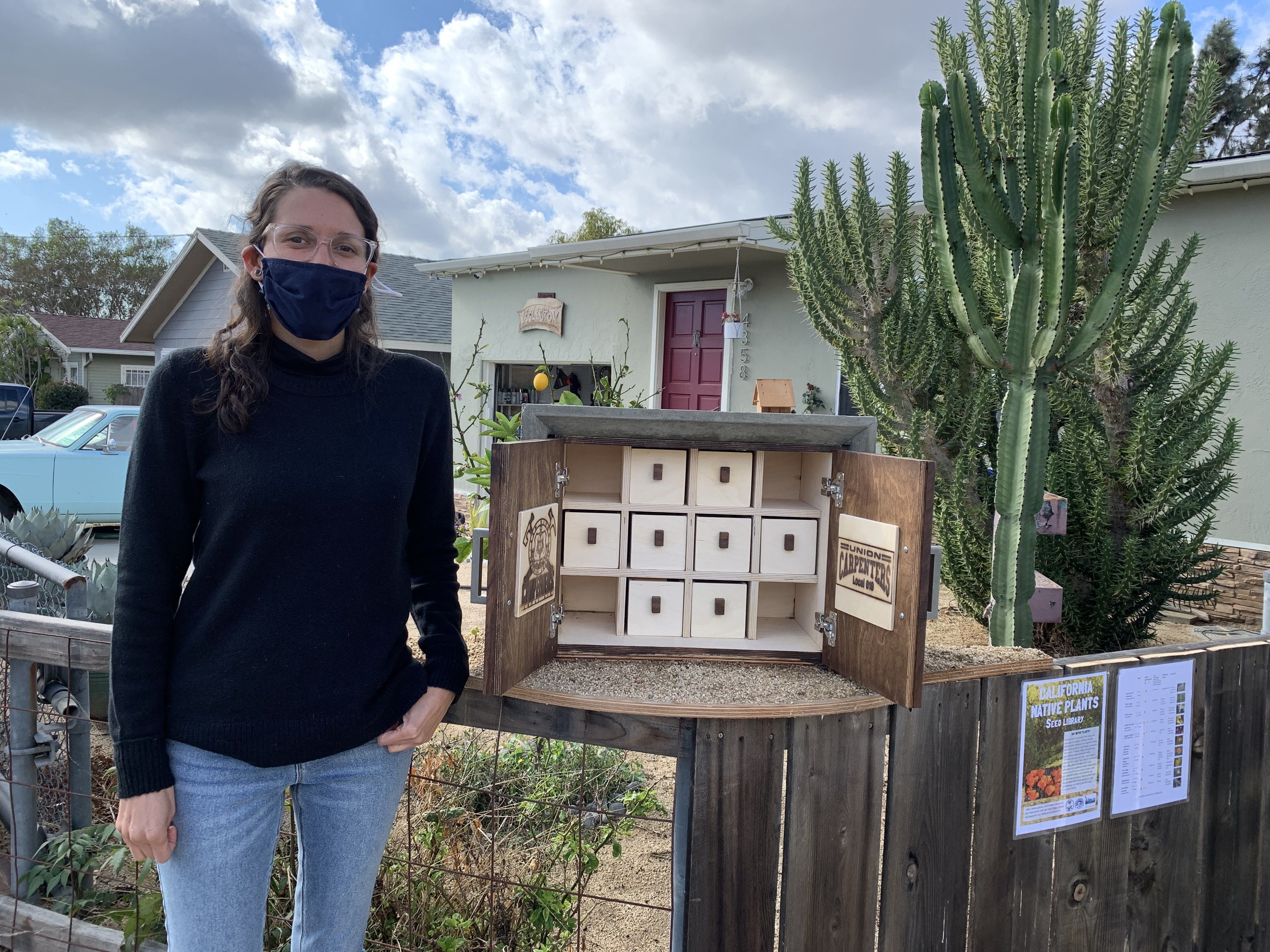 Native plants improve habitat for birds and other pollinators, reduce water consumption, and are a fun and easy way to attract more wildlife to your yard.
The California Native Plant Society's Calscape app is a helpful tool for figuring out which plant species would suit your yard, and many local nurseries stock native seeds, including Moosa Creek, City Farmer's Nursery, Native West, or Anderson's la Costa.
Find out more about the benefits for birds with National Audubon's Plants for Birds program.
Coming to a neighborhood near you!
Our Advocates are working to install native seed lending libraries around the City, and they are putting together a tool kit for you to do the same in your community.
To get started, find or make a structure that will serve as your library. You can try to create a box on your own, or find a neighbor or Eagle Scout to help. You can even great creative, like the old surfboard turned seed library in Pacific Beach!
After creating the structure, reach out to our conservation staff and we will provide signs, brochures, and starter seeds for free.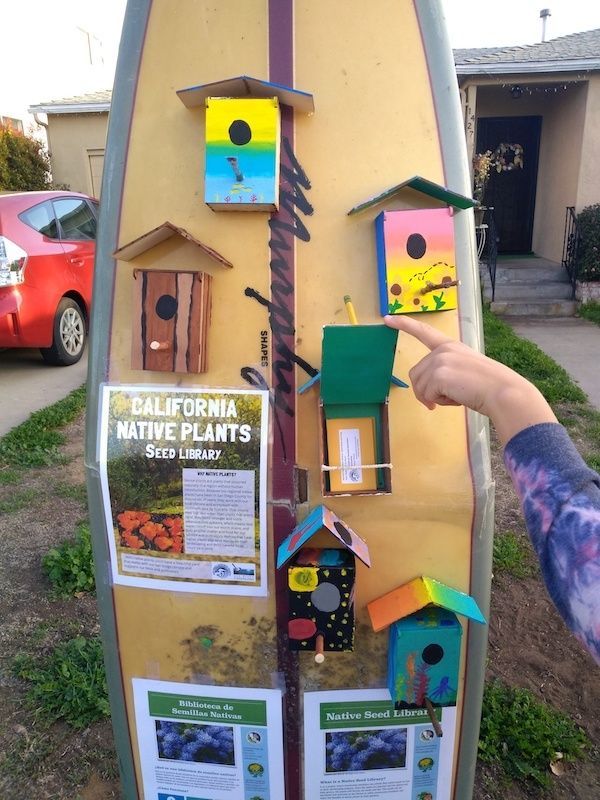 Be sure to tag us!
Take photos of your finished library, and you can use the hashtag #SDASSeedlibrary to get the word out, or tag our Instagram account.