Bird Walks: Blue Sky Ecological Reserve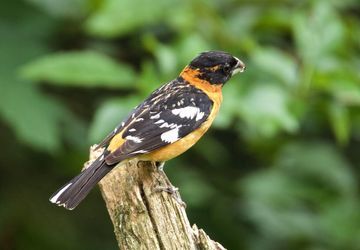 Blue Sky Ecological Reserve is situated on the western slope of Mount Woodson and just north of Lake Poway. A stream and associated willow and oak woodland are bordered by mixed chaparral and coastal sage scrub on rugged slopes. Birds to be expected include
California Quail, Spotted and California Towhees, Bushtit, Wrentit, Bewick's and House Wrens. At this time of bird migration, we may also see Black-chinned Hummingbird, Pacific-slope Flycatcher, Orange-crowned Warbler, Yellow-breasted Chat, Black-headed
Grosbeak, and Lazuli Bunting. Easy hiking on a dirt road and riparian trail. Restrooms available at the trailhead. Capped at 8 participants.
A requirement for participation at this point is being more than 2 weeks beyond the second vaccination (Pfizer/Moderna) or the single dose (Johnson and Johnson) at the time of the trip. Recent CDC recommendations do not currently require masks. On-line registration is required. See the SDAS website.