San Diego Bird Festival Photography Day Sponsored by Hunts Photo and Video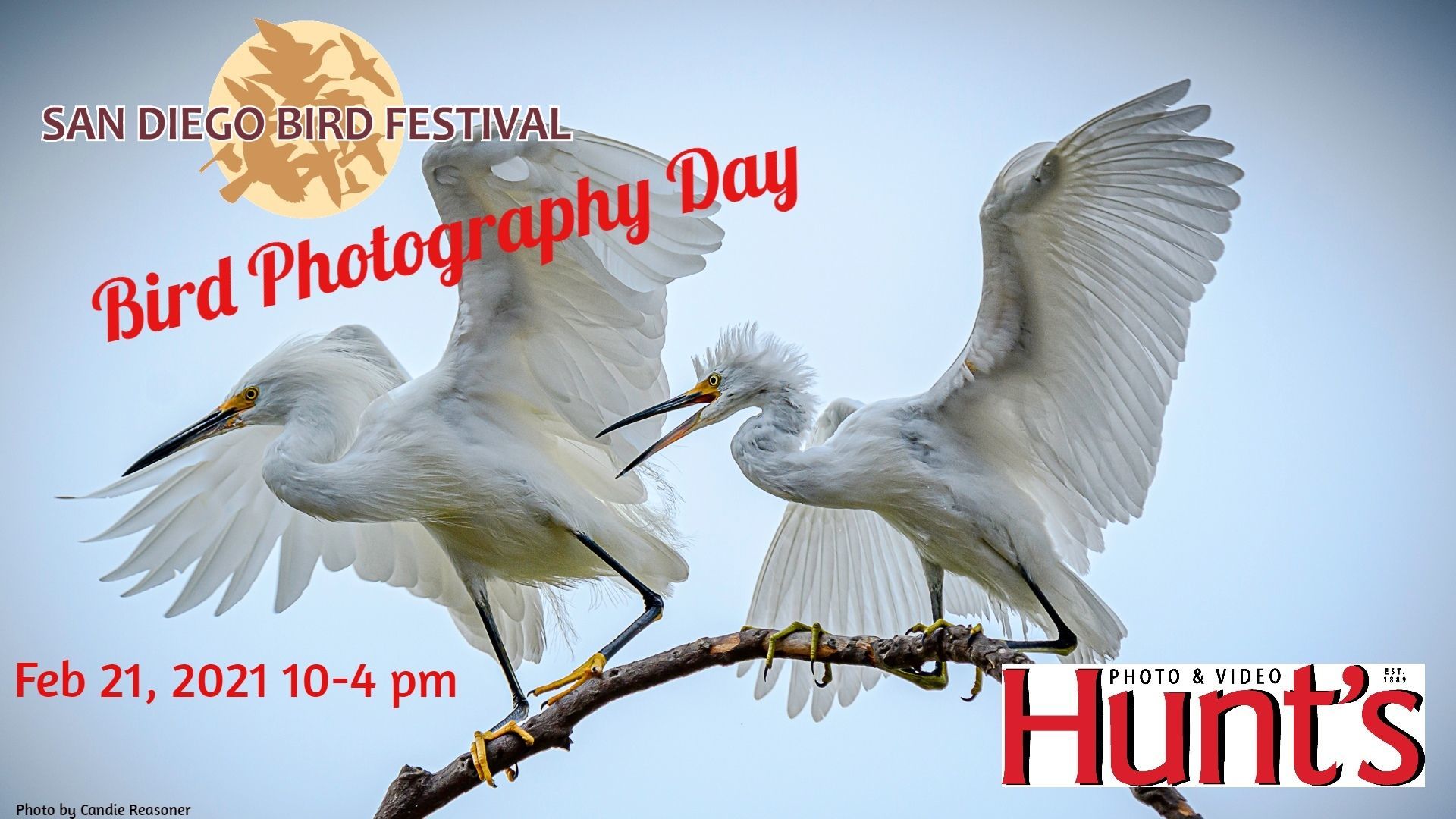 When you RSVP, you'll receive an email with information of how to access these workshops!
10:00 AM Cheryl Opperman Improving your Bird Photography
With almost twice as many birders in America than golfers, it's no wonder so many photographers strive to capture the perfect image of these wondrous creatures. Whether you are photographing in your own backyard or in an exotic location, some simple preparation greatly increases your chance of capturing spectacular images. Join award-winning photographer Cheryl Opperman as she shares her favorite locations and provides valuable insight into the tools and techniques needed to successfully photograph birds.
11:15 AM Kevin Dooley Journey into Creativity
Join Wildlife and Portrait photographer Kevin Dooley on a journey into recreating your creativity. Find your creative side and dive into was to bring your creative juices to the surface. We will spend time learning how to create a peaceful state of mind as well as techniques on learning how to use daily activities to spark creativity.
12:30 PM Scott Bourne How to Select and Use the Right Gear for Bird Photography
Olympus Visionary, Scott Bourne will discuss what gear he relies on in his job as a professional wildlife photographer and will cover everything from long lens technique to proper approaches to birds in flight and more.
1:45 PM Jim Koepnik Keeping your Creativity Healthy During the Pandemic
Ideas on how you can keep your creativity active during lockdowns, lost work, and income during the Covid 19 pandemic. Sigma Ambassador details his journey through the last 12 months and how he challenged himself to keep taking photos.
3:00 PM Jake Parker Intro to Underwater Photography
Jake Parker will be discussing the basics of underwater photography. He will go into detail about the equipment needed to get started, working with lighting underwater, prepping your gear and caring for it, how to select and work with your subject, and recommended settings. If you have ever been interested in learning about photographing underwater, this will break down everything you need to know!