Partner event: Rose Creek Neighborhood Cleanup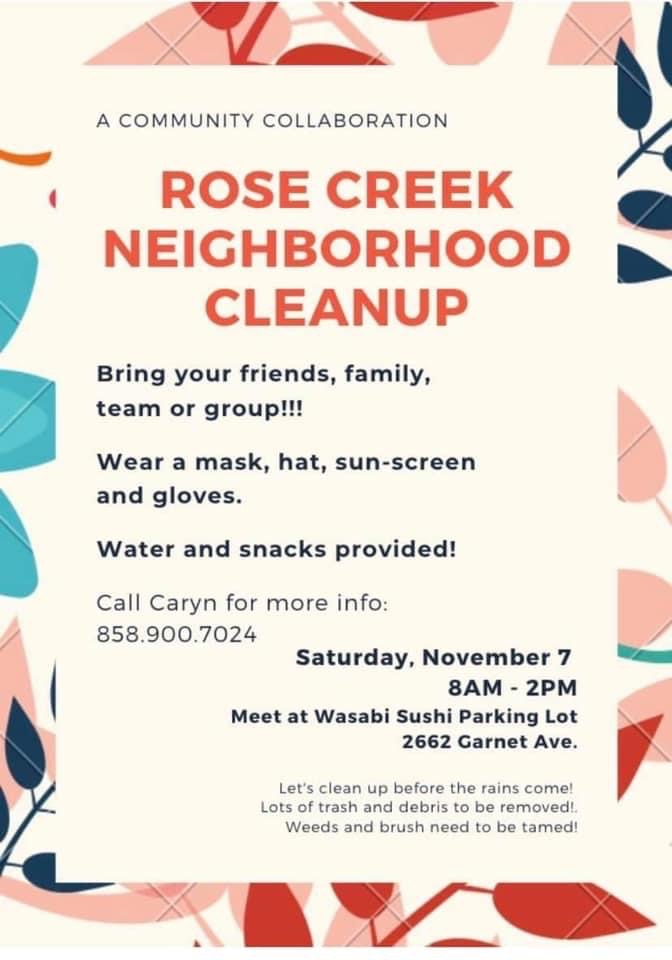 Join a group of community volunteers to help clean up the neighborhood before the rains come. We'll clean up trash and debris as well as overgrown vegetation.
Meet at Wasabi Sushi parking lot. Bring a hat, sunscreen, gloves, and masks. Water and refreshments provided! Bring a friend!