Birding with a Camera in Southern California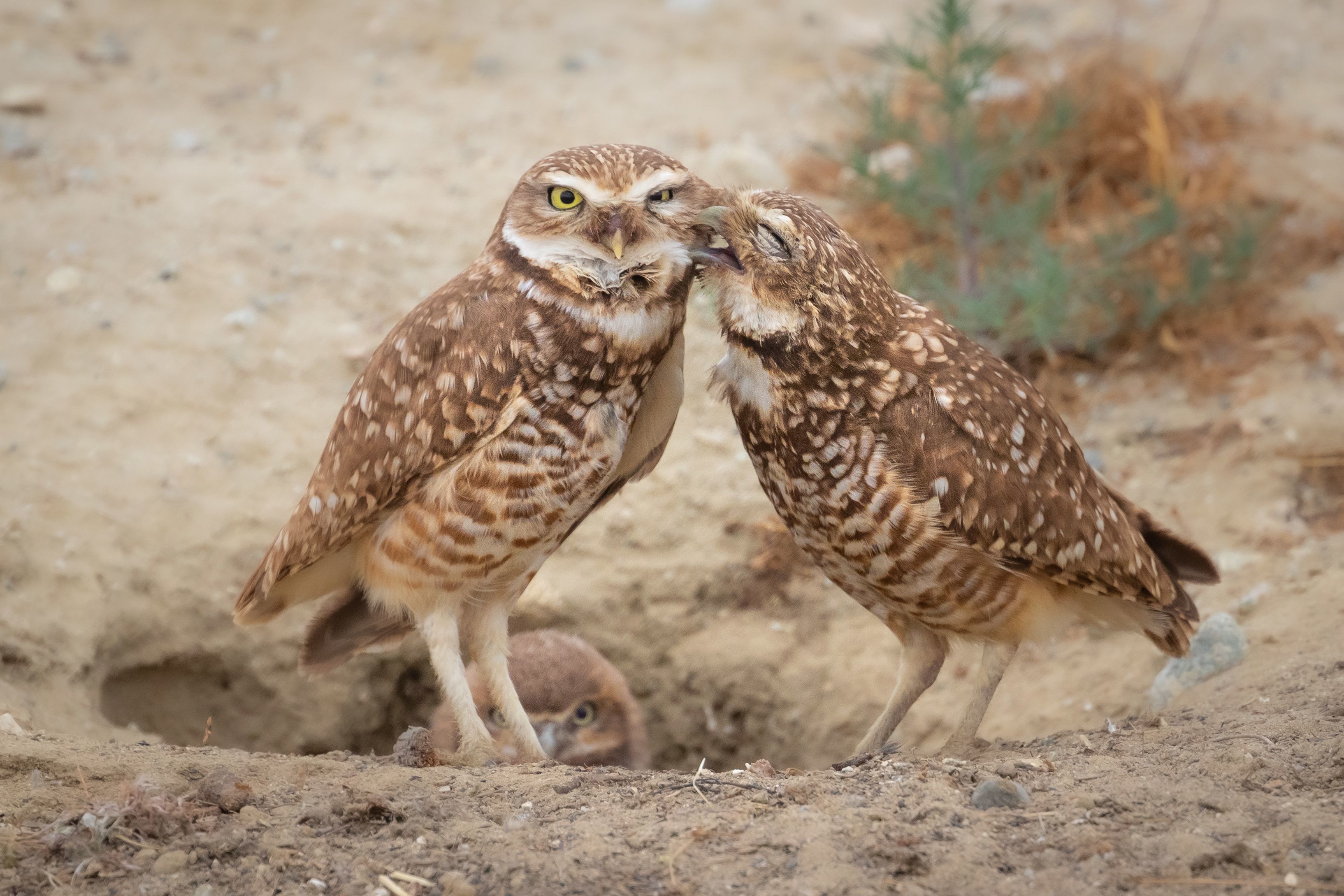 Calling all Birders with Cameras! Add some mountain and desert species to your list while learning about bird photography in this fun post-festival trip to some of Southern California's most interesting places.
We'll head for the hills on the Sunrise Highway (4000-6000 ft), a scenic road that runs through Laguna Mountains and near Lake Cuyamaca. There may be snow! Then we'll take the Montezuma grade down into Anza-Borrego Desert State Park and Borrego Springs, which will be our headquarters. It's a quirky, artsy desert town, where supersize sculptures of prehistoric and fantastical beasts can be encountered along area roads and trails. And the birds! Over 300 species of birds call the 600,000-acre park home at various times throughout the year. Habitats include canyons, groves of native trees, meadows, creeks, mesquite bosques, mountains, and deserts.
From Borrego Springs, we will take day trips into the desert. We'll spend a day at Salton Sea (228 ft below sea level). A globally significant Important Bird Area, the Sea is used by nearly 400 species of birds throughout the year. This unique body of water was the result of a flooding event in 1905, when the Colorado River breached a canal, allowing waters to flood the ancestral lakebed of Lake Cahuilla. This inland sea has become vitally important to migratory birds, but it is under threat: loss of water level and increasing salinity are changing the landscape.
Explore the desert with us, learn its story, and through your photographs, interpret that story for others.
About your Leader
Krisztina Scheeff - KS Nature Photography
Bio:
Krisztina Scheeff is an award-winning and professional nature photographer who specializes in photographing the Rushing Grebes and guiding her clients at Lake Hodges in San Diego to experience this amazing behavior and capture their own photos. Recognized for her photographic work in National Audubon Society as well as a finalist in the prestigious Wildlife Photograph of the Year competition, Krisztina's photos have been published in magazines and articles around the world, including National Geographic, Wild Planet Photo Magazine, California 101, San Diego Audubon Society, American Wild Magazine, Birders Digest, Marine Conservation Magazine – UK, North American Nature Photography Association, and more. They have also been featured in Art Shows and Galleries around the country. Krisztina operates a successful business leading Photography Workshops and Tours to Scotland (Puffins), Ireland, Galapagos Islands, Costa Rica, Hungary, Bosque del Apache. She also leads workshops for Bird Festivals around the country and presents at various events.
To see more photos check out KS Nature Photography at www.KSNaturePhotography.com, on Facebook at www.facebook.com/KSNaturePhotography or on Instagram at @KSNaturePhotography
Fill out the form to receive more information about this trip.