What's so Special about Monarch Butterfiles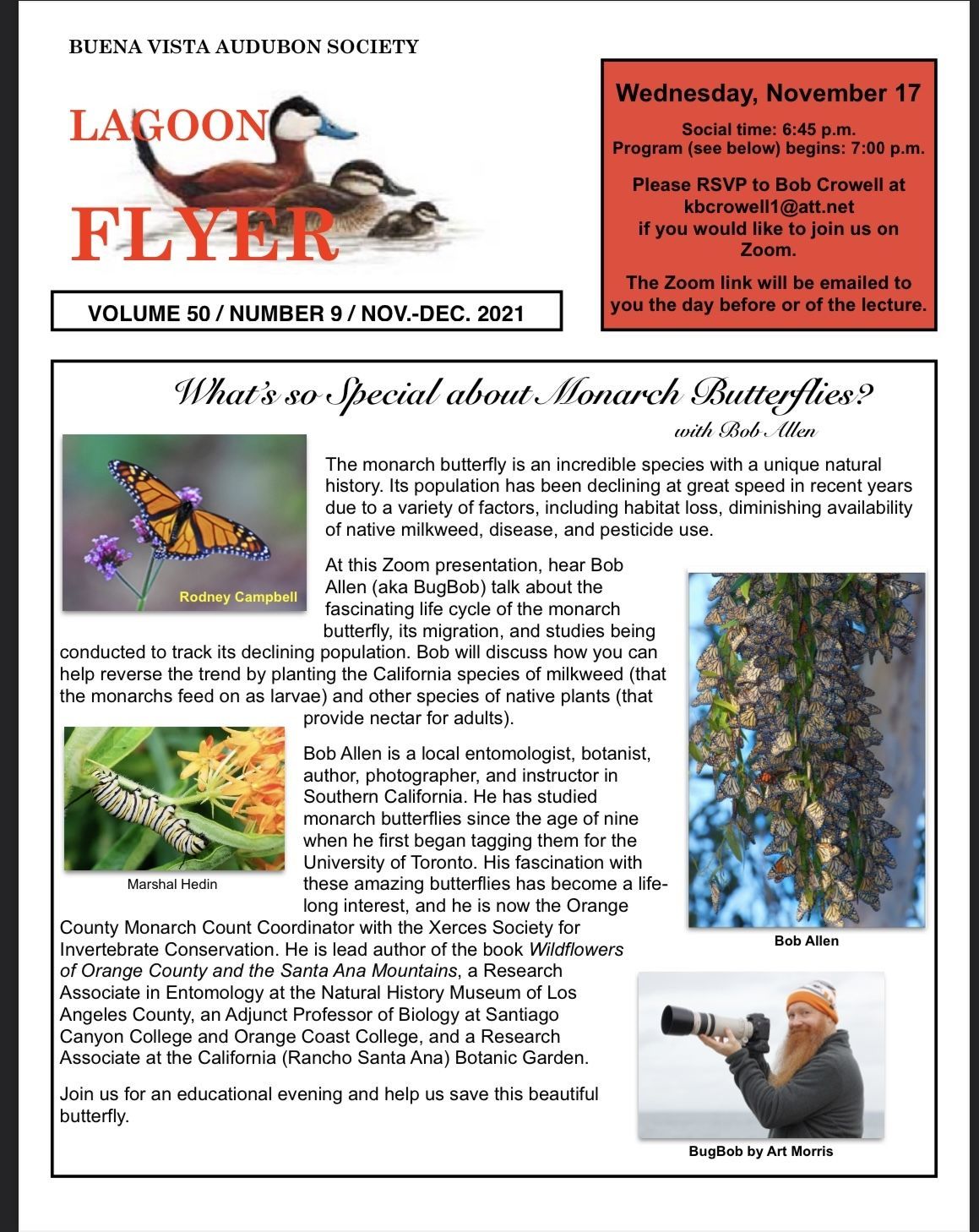 The monarch butterfly is and incredible species with a unique natural history. It's population has been declining at great speed in recent years, due to a variety of factors, including habitat loss, diminishing availability of native milkweed, disease and pesticide use.
In this Zoom presentation, hear Bob Allen (aka BugBob) talk about the fascinating life cycle of the monarch butterfly, its migration, and studies being conducted to track its declining population. Bob will discuss how you can help reverse the trend by planting the California species of milkweed (that the monarchs feed on as larvae) and other species of native plants (that provide nectar for adults).
Bob Allen is a local entomologist, botanist, author, photographer, and instructor in Southern California. He has studied monarch butterflies since the age of nine when he first began tagging them for the University of Toronto. His fascination with these amazing butterflies has become a life-long interest, and he is now the Orange County Monarch Count Coordinator with the Xerces Society for Invertebrate Conservation. He is lead author of the book "Wildflowers of Orange County and the Santa Ana Mountains," a Research Associate in Entomology at the Natural History Museum of Los Angeles County, an Adjunct Professor of Biology at Santiago Canyon College and Orange Coast College, and a Research Associate at the California (Rancho Santa Ana) Botanic Garden.
Join us for an educational evening and help us save this beautiful butterfly.