The Future is Now: King Tide Open House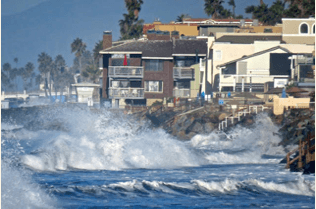 Join Buena Vista Audubon and San Diego Audubon for an open house featuring The Future is Now: King Tides photo exhibit. These photos capture the impacts of king tides (the highest tides of the year) on coastal communities and habitats, and serve as a warning about the impacts of future sea level rise.
The exhibit is hosted at the Buena Vista Audubon Nature Center from November 2nd through the end of the year.
Masks will be required inside, and light refreshments will be served outside.