City of SD Tree Steward Training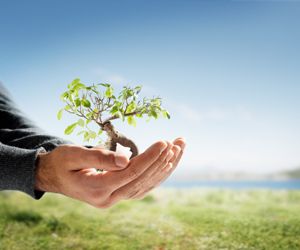 In partnership with Tree San Diego, the City is offering free Tree Steward training to residents interested in urban forestry education. Tree Steward training is taught by ISA Certified Arborists. Covered in this LIVE virtual training are the following topics:
- How to properly plant, water, maintain, and monitor new trees
- How to communicate and advocate for trees in your local community
- Identify native species and discuss proper care techniques
- Learn how to advocate for urban forestry solutions and projects
- Learn the benefits of urban forests
AVAILABLE TREE STEWARD TRAINING TIMES:
OCTOBER 16, 10:00-11:30 am
OCTOBER 30, 10:00-11:30 am
NOVEMBER 6, 10:00-11:30 am
** A Zoom link will be sent to you following submission of this form. **
Attend a Tree Steward training and join us for a Fall tree planting! Date/time TBD
TREE STEWARD TRAINING QUESTIONS?
Brian Widener, City Forester, City of San Diego
Korrin Davis, Program Coordinator, Tree San Diego
Thank you for your interest and dedication to San Diego's urban forest!
Learn more about the City of San Diego's Free Street Tree Program: https://www.sandiego.gov/blog/free-tree-sd
Learn more about Tree San Diego: https://www.treesandiego.org
Tree Steward training and education is funded by CalFire and California Climate Investments.