February Conservation Committee Meeting and Willow Flycatcher Presentation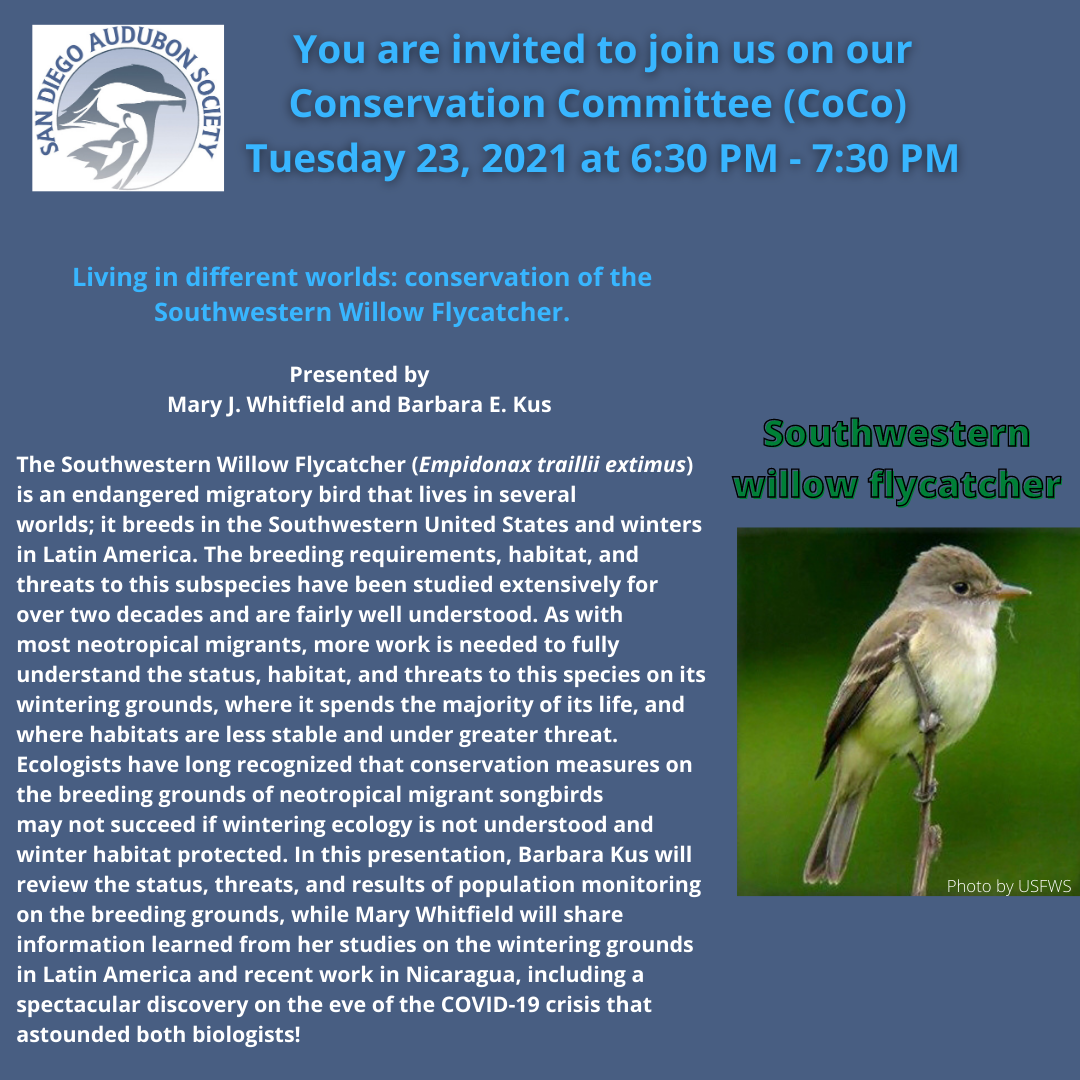 Our February Conservation Committee will run from 6:30-8:30 pm, and will include a presentation by Mary Whitfield from The Southern Sierra Research Station and Barbara Kus from the US Geological Survey entitled "Living in different worlds: conservation of the Southwestern Willow Flycatcher."
Tune in for the presentation for the first 30 minutes, and stick around if you would like to participate in the full Committee meeting.
Questions? Email our Director of Conservation at meyer@sandiegoaudubon.org.