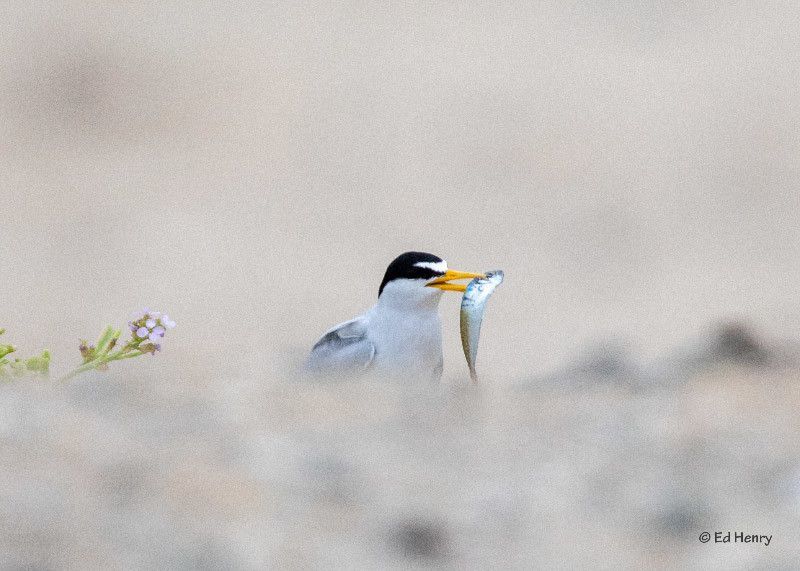 Last month, our staff, volunteers and partners with Audubon CA, National Audubon, Oceana and Pew helped to achieve a huge win for seabirds.
After nearly a decade of activism, the Pacific Fishery Management Council has moved forward with a process to create an annual catch rate for anchovy that vastly improves safeguards for CA Least Terns and other dependent marine predators.
Anchovy stocks fluctuate dramatically, and were in a state of collapse from 2009-2014, causing starvation and reduced productivity among predators such as CA Least Terns, Brown Pelicans and sea lions. Despite this, the annual catch rate has remained static at 25,000 metric tons per year, with no modifications to reflect these collapses.
Since 2013, the Audubon network has advocated for regular stock assessments, biomass estimates, and a harvest control rule that uses the best available science to set catch levels and ensure that dependent marine predators have enough anchovy to flourish and raise their young. Last month, we are happy to report that many of these changes were adopted and will be moving forward.
We are so grateful to the advocates who drove to Council meetings, made public testimony, and spoke up for seabirds and the forage fish that they rely on. This policy change will help to buffer the impacts of a warming ocean on all of the marine life that depend on this forage fish.