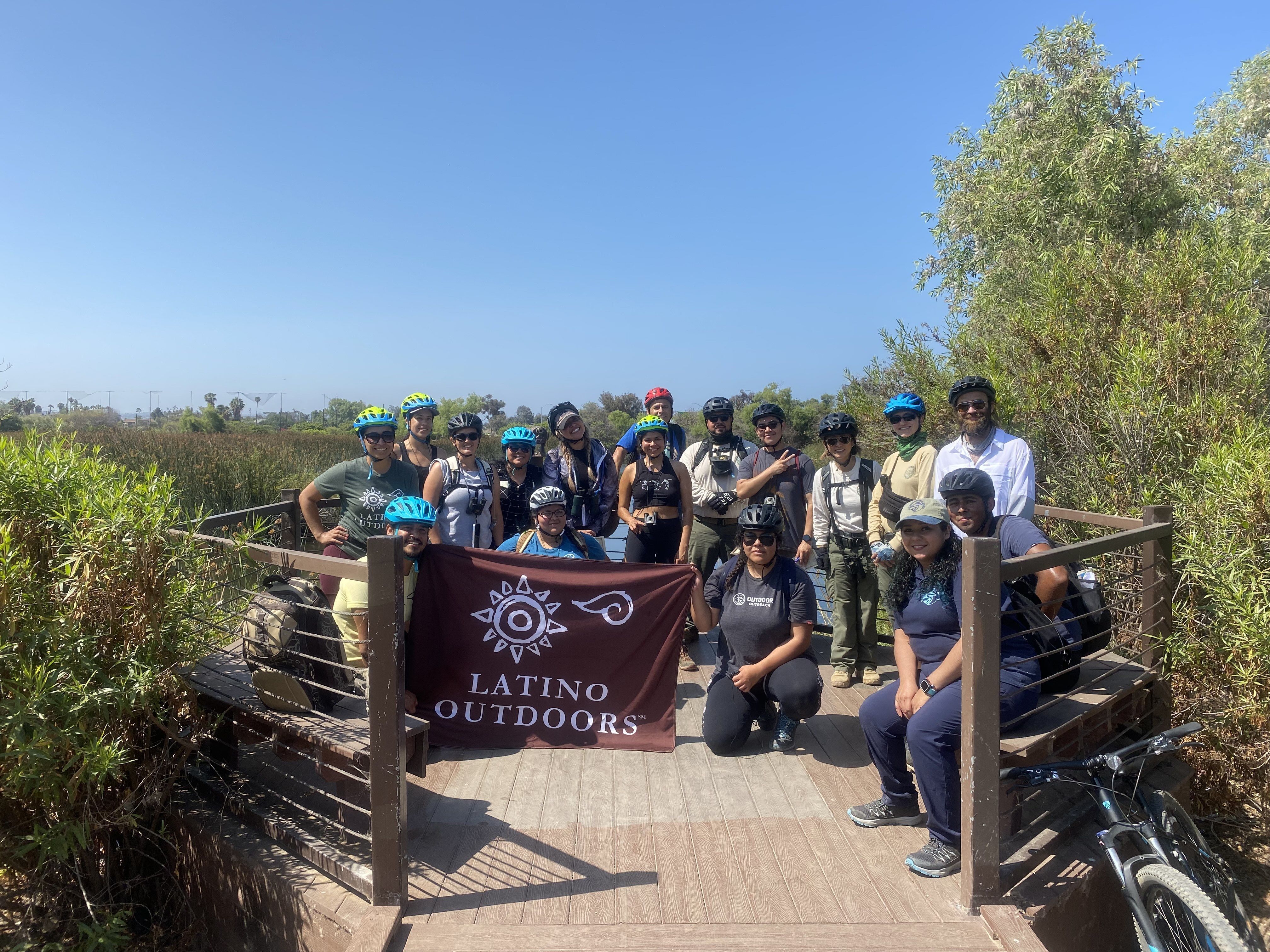 Last weekend, San Diego Audubon Society participated in our second year of celebrating Latino Conservation Week.
We joined with community members and our friends with Latino Outdoors, Outdoor Outreach, and Bike San Diego for Bicicleta y Aves, a birding by bike event in Otay Valley Regional Park.
Participants identified birds in English and Spanish, marking off their sightings on a specially made loteria card and competing for prizes, including binoculars, a Spanish bird guide, and native seeds to bring more birds and butterflies into their yards. They also learned about how to use native narrow-leaf milkweed in landscaping to help out the declining Monarch population.
Thank you everyone that participated, as well as our partners and funders, and the Otay Valley rangers that helped to lead this event! We are looking forward to continuing the celebration next year, and we will keep pushing for local ordinance changes and proclamations to support the use of native plants.
Update: Karina Ornelas, Vice President of the San Diego City College Audubon Club and event organizer, has been nominated for the first annual Latino Conservation Week Achievement Award! The winner will be announced at the 2021 Celebration and Fiesta this Sunday, July 25th, from 4-5 pm. Tune in at https://www.airmeet.com/e/502c3530-cae8-11eb-930f-d1b89cc0076f.
Congrats Karina, we are so happy to have you on our team!