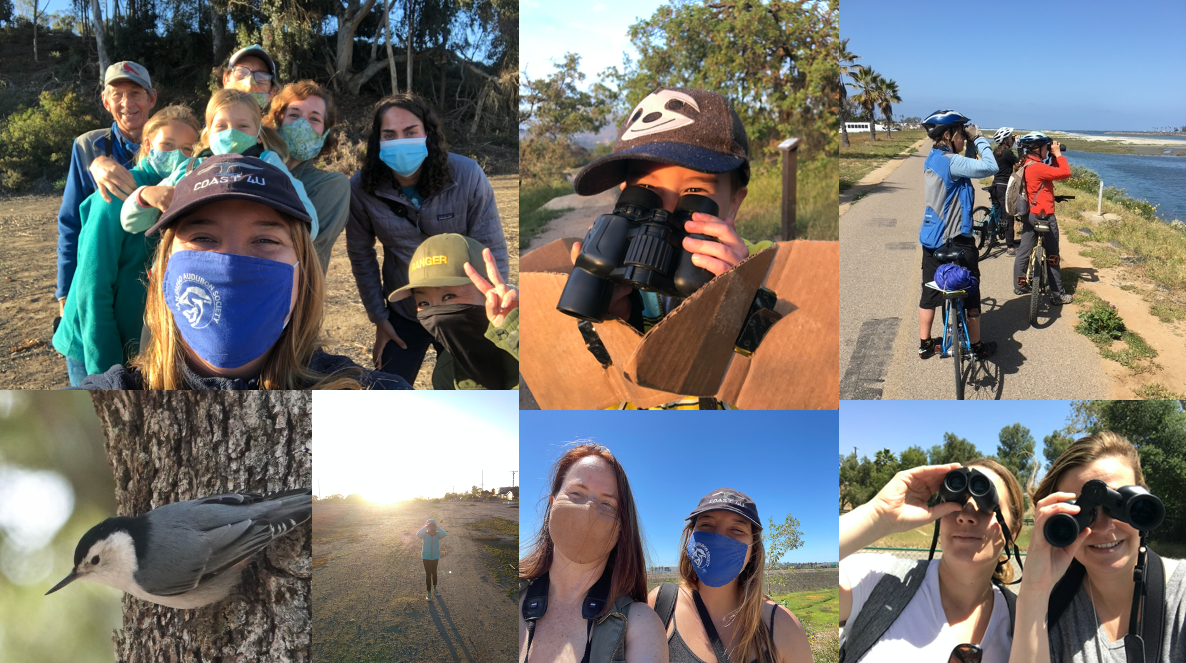 Birdathon was a blast this year, with seven teams vying for the top prize. This included the Too-Tired Birders (birders on bikes), the Wandering Totalers, the U-terns (SDAS staff), the Elder Birds, the Julian Jay Birds, the Silent Siskins, and the Cruddy Ducks.
Each team set out to see as many bird species as possible during a 24-hour window in April, and the results and sightings were impressive.
First place for total number of species seen goes to the Wandering Totalers, with 141 species! This was followed closely by the U-terns with 134 species, and the Silent Siskins with 111 species.
Teams also competed to raise the most funds via pledges. Watching the donation checks come in has been very exciting, and the two top teams were neck-and-neck.
First place for fundraising also goes to the Wandering Totalers, who raised $4,519.16. They were neck and neck with the Elder Birds, who raised $4,491.86. The U-terns came in third with $2,111.93. These funds will be used to support our education, conservation and sanctuary programs.
The members of the 1st place winners will receive their choice from a collection of photographic prints by Gerry Tiejte.
Thank you to everyone for participating, and for supporting our mission to protect birds, other wildlife and their habitats!