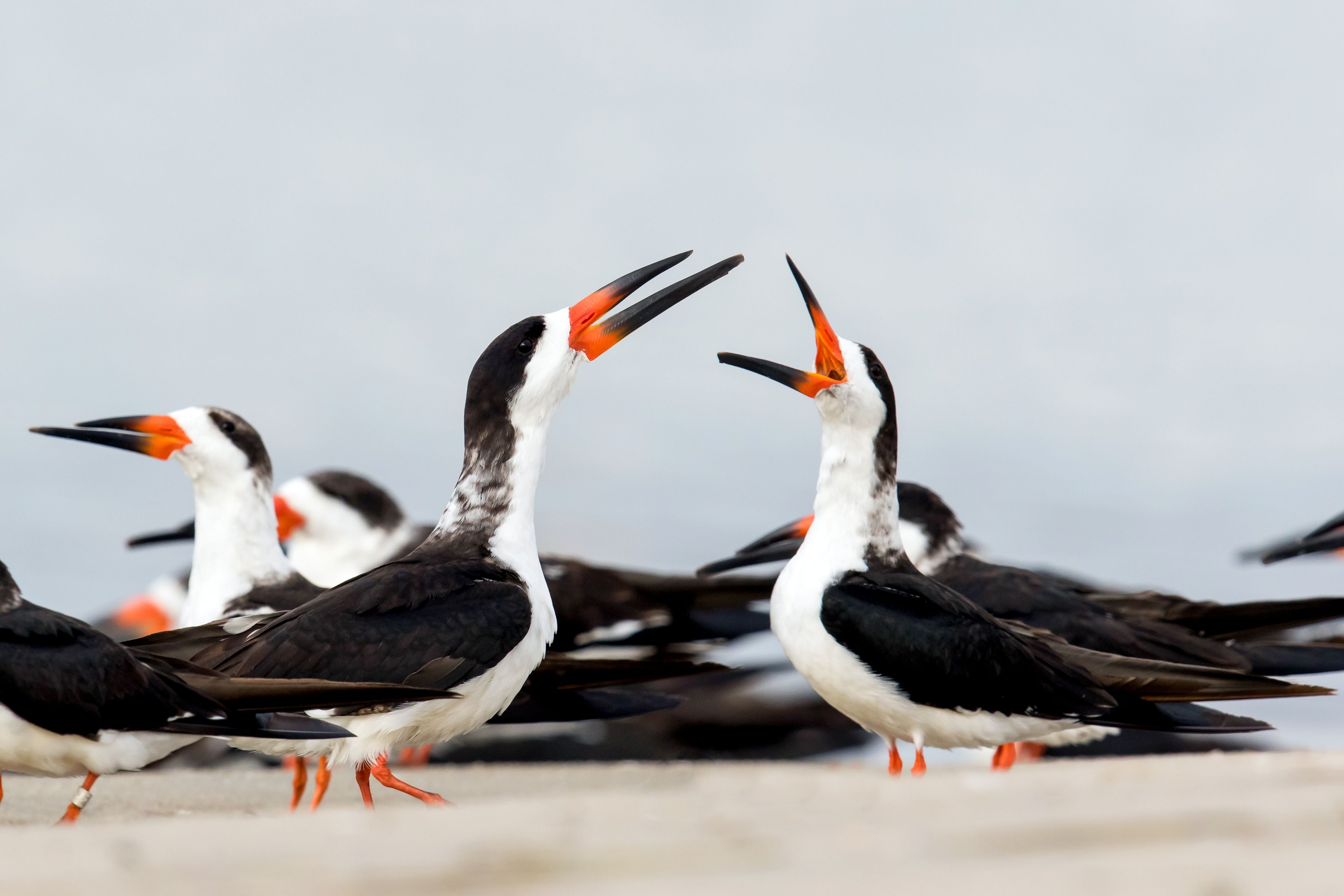 While we might not be able to gather for large Earth Day events this year, we have some recommendations for sharing your love for our planet while practicing social distancing.
Get outdoors and experience wildlife and wild places:
Participate in our Monthly Birding Hotspot - go bird at Lake Hodges, and help us gather information about how grebes are using this reservoir for nesting and feeding.
Join in for a monthly birding walk - we have several scheduled this month:
Check out our wildlife refuges - Anstine in Vista or Silverwood in Lakeside.
Get your hands dirty for a good cause:
Join us for a morning of trail clearing and weeding at Silverwood on Saturday, April 17 at 9:00am. Pre-registration is required and attendance will be kept small - register here.
Participate in a socially distanced clean up via Creek to Bay on Saturday, April 24th.
Grab a bucket and clean up your neighborhood or local park on your own time!
Gear up in San Diego Audubon merch:
We created a special edition Earth Day t-shirt, available in multiple styles and sizes here. Proceeds will help support our Education, Conservation, and Wildlife Refuge programs.
Advocate for local conservation efforts:
Support ReWild Mission Bay by sending this letter of support for the Wildest wetland restoration plan to the City Environment Committee. Everything you need is right in the letter -- click here to download it, add your name and priorities, and send it today!
Join a fun competition to benefit birds locally:
Participate in or sponsor a team for Birdathon, our annual birding competition. Pick any 24-hour period of time to count as many species as possible, and help raise money to support our conservation and education programs and wildlife refuges.
Learn more about San Diego Audubon's volunteer opportunities:
Celebrate National Volunteer Week and learn about our volunteer opportunities at our webinar on Thursday, April 22, from 1:30-2:15 pm. Register and find out more here.
Rock out for wildlife at Bird Songs for Audubon:
In honor of World Migratory Bird Day, we are hosting a virtual concert with acts from a diverse set of artists and poets, who are united by their love of birds. Bird Songs for Audubon will take place on Saturday, May 8th, from 6-8 pm. Tickets are $20 per viewing device, get yours today!
Learn more about conservation work around the globe:
Tune into the 2021 Wild and Scenic Film Festival on Tour virtual event on April 22nd. A ticket will grant access to five films that showcase local and global frontline communities fighting for environmental justice and restoration. Citizens' Climate Lobby is offering a $5 discount when you use the discount code: CCLSDN.
No matter what you choose to do on Earth Day or this month, we hope everyone is able to connect with nature, reap the benefits it brings, and take action to save and heal our planet.