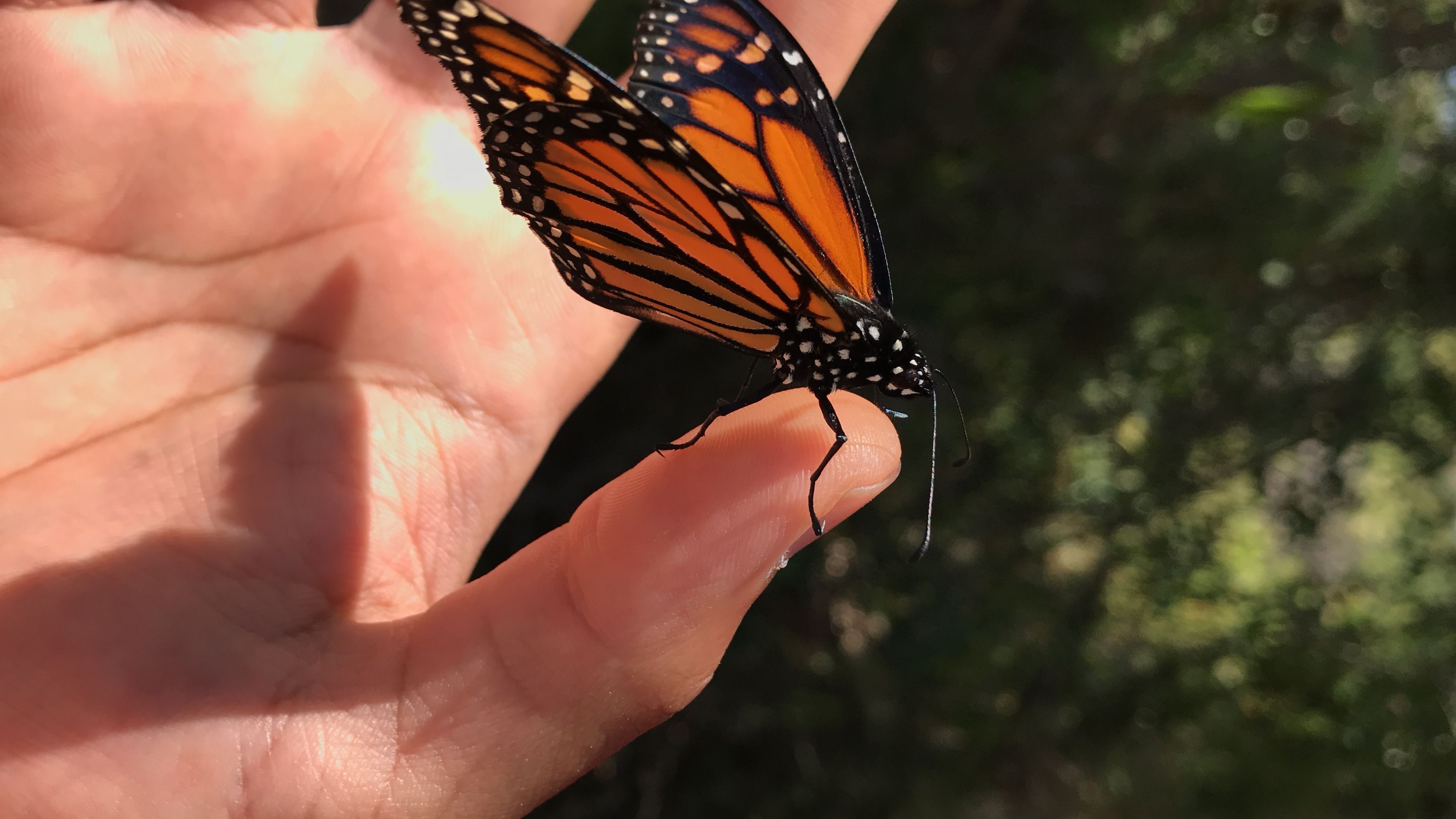 In celebration of Latino Conservation Week, San Diego Audubon part-time staff (and members of the San Diego City College Audubon Club) organized and led an hour long update (in English and Spanish!) on the Bird and Pollinator Garden that we have been helping to create at the Otay Valley Regional Park.
The virtual event showcased the native wildflower planter that was built and installed at the Park, with information on how participants can build something similar at home. Our partners with the San Diego Chapter of the California Native Plant Society and the Xerces Society provided tips on how to grow native milkweed to support Monarch butterflies, and discussed the life-cycle and threats that this declining pollinator is facing in our area. We were also joined by the San Diego Chapter of Latino Outdoors, a Latinx-led group focused on expanding and amplifying the Latino experience in the outdoors.
Registered participants received a care package of native milkweed seeds, brochures on where to obtain pollinator-friendly and native plants, and bird guides in Spanish, so that they can create Monarch habitat in their own homes. Find out more about how to use native plants to create bird and pollinator habitat here.
Special thanks to the Otay Valley rangers and the volunteers, staff and members that make this work possible!
Missed the event, but still want to hear about Monarch butterflies and our work at Otay Valley? You can find the recording here.