San Diego Audubon has been tackling some of our region's largest environmental problems - join us as we celebrate our recent wins.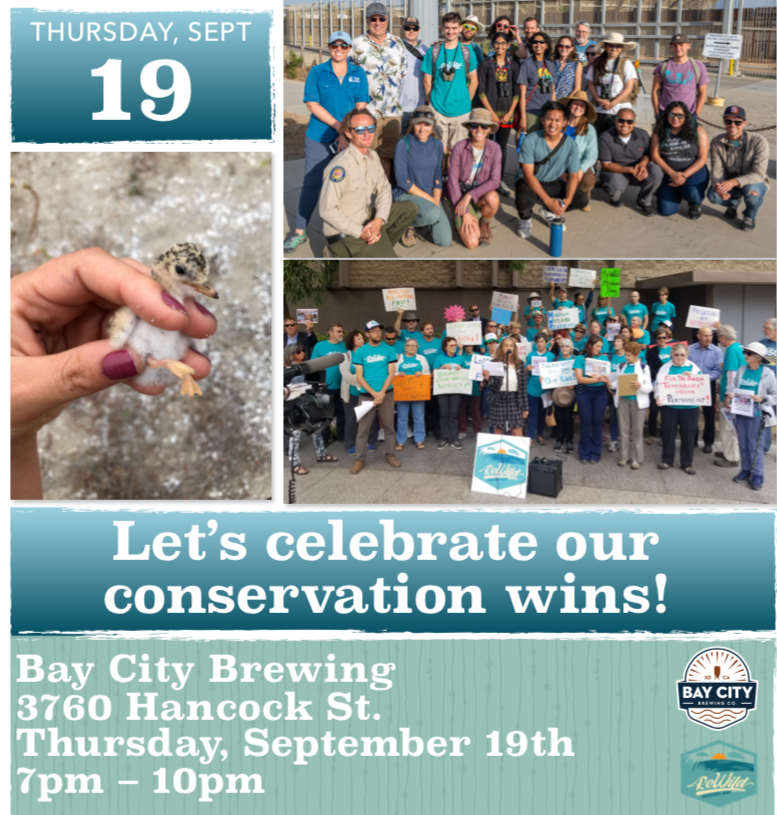 Twenty newly trained environmental advocates, a growing, resilient and diverse ReWild Coalition, dedicated volunteers that help ensure successful nesting for the endangered California Least Tern - San Diego Audubon's Conservation program has plenty to celebrate, and we want you to join! None of our efforts would be possible without the hard work and dedication of our volunteers and partners, so let's raise a glass to all that we have accomplished.
We will be celebrating our recent conservation wins at Bay City Brewing (3760 Hancock St) on Thursday, September 19th, from 7-10 pm, and we would love for our hard working volunteers and community partners to join. A portion of the proceeds will go back to funding our conservation work, and it will be a great way to get updates on our current projects.
No RSVP is needed, but if you would like to find out more you can reach out Conservation staff at conservation@sandiegoaudubon.org.