The endangered seabirds had a successful nesting season, due in large part to our volunteers.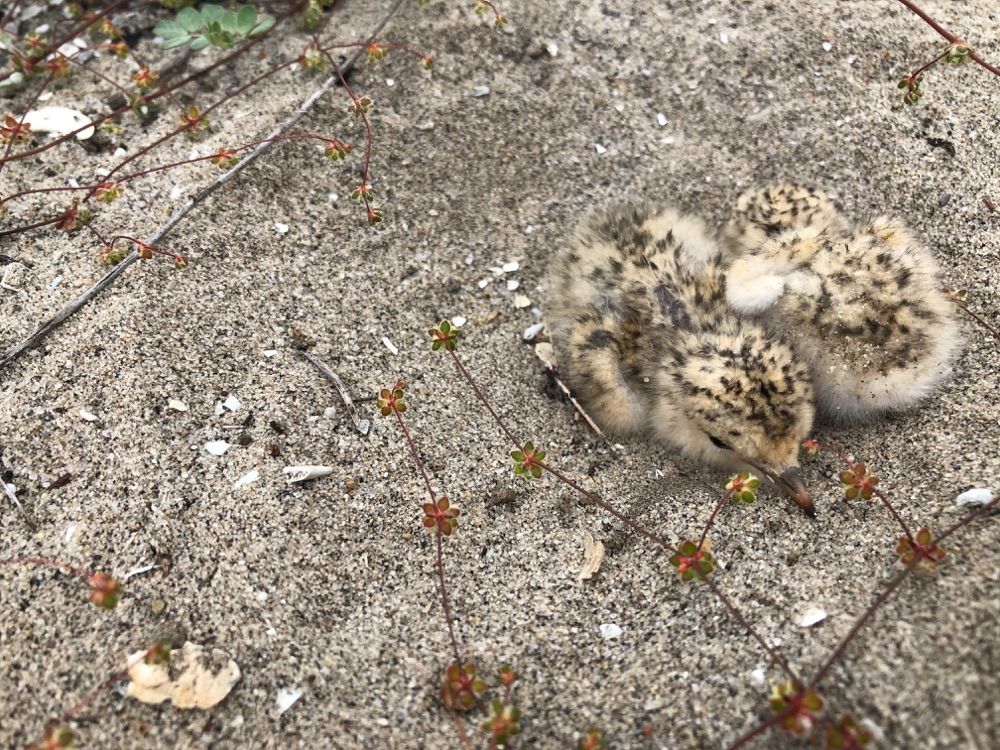 Things are quieting down for the California Least Terns, and overall it was a successful nesting season in Mission Bay.
A total of 160 nests were laid at the Mission Bay nesting sites, and we are so thankful to our dedicated volunteers who played a huge role in making this possible. Last restoration season nearly 900 volunteers participated in work events, removing over 9,000 pounds of invasive weeds, and ensuring that the perfectly sand-colored chicks had the habitat that they needed to blend in and stay safe. Our TernWatchers donated 350 hours of their time to monitoring the nesting sites over the summer, reporting back predator sightings and ensuring that tern chicks had the best possible chance of survival.
We are so grateful for the time and effort that our volunteers contributed to these efforts, and we look forward to continuing this important work this fall. Join us for the first Least Tern restoration event of the season on Saturday, September 21st, at Stony Point on Fiesta Island. RSVP or find out more by emailing our Restoration Manager at flaherty@sandiegoaudubon.org.