Volunteer in our Office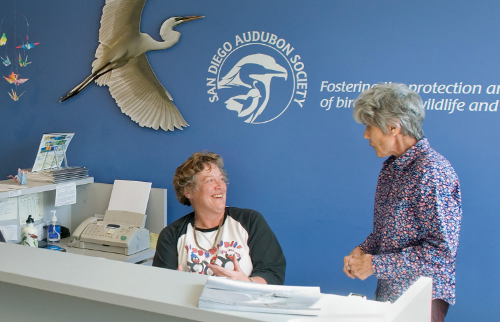 We are in need of front office receptionists to answer phones, greet visitors, check the mail, and help with day-to-day administrative projects. Our office is located at 4010 Morena Blvd. STE 100, San Diego CA 92117.
Help with data entry! Are you computer savvy with a meticulous eye for detail? We have an ongoing need for volunteers to help enter contacts from events and programs into our database so that we can reach out to people with important information about our organization, and grow our membership.
Interested in either of these opportunities? Contact Chelsea Felbeck at (858) 273 7800 x105 or felbeck@sandiegoaudubon.org.