Volunteer in our Office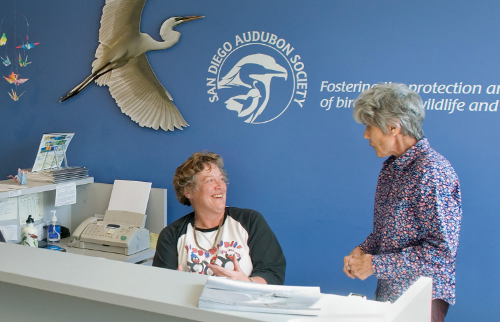 Our office is located at 4010 Morena Blvd. STE 100, San Diego CA 92117. We are generally open from 10:00am - 2:30pm, Monday through Friday.
Help with data entry! Are you computer savvy with a meticulous eye for detail? We have an ongoing need for volunteers to help enter contacts from events and programs into our database so that we can reach out to people with important information about our organization, and grow our membership.
Other tasks we need help with include:
      -drafting letters and preparing outgoing mail
      -scanning and uploading documents
      -taking inventory
      -copying, laminating, hole punching
      -general office maintenance (vacuum, break down boxes, take out trash)
Interested in any of these opportunities? Contact Chelsea Felbeck at (858) 273-7800 x105 or felbeck@sandiegoaudubon.org.