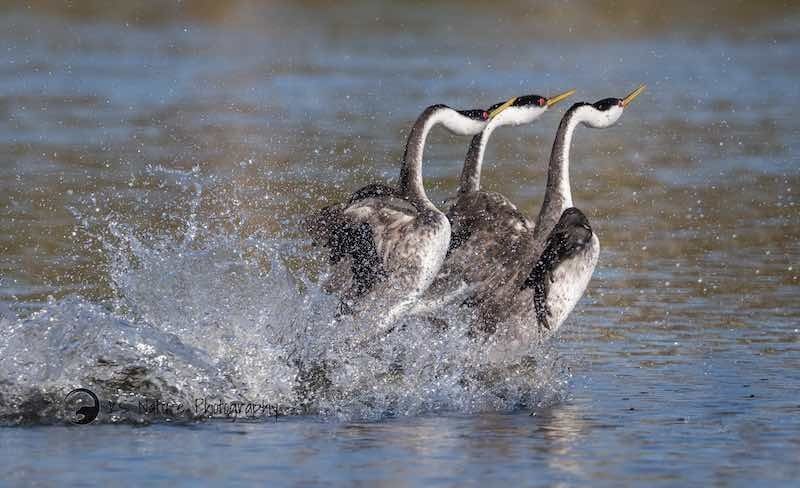 Join Krisztina Scheef from KS Nature Photography for a guided walk around Lake Hodges! This area is an important nesting spot for Clark's and Western Grebes, who often rush over the water.
San Diego Audubon and partners have been working to ensure appropriate water levels for grebe nesting, and this is a great opportunity to find out more. You can also create a list on eBird and share it as part of our April Monthly Birding Hotspot.
This is a three mile moderate hike, so be sure to wear comfortable hiking shoes and bring binoculars, water, and a snack.
There is a maximum of 15 spots, so sign up today!